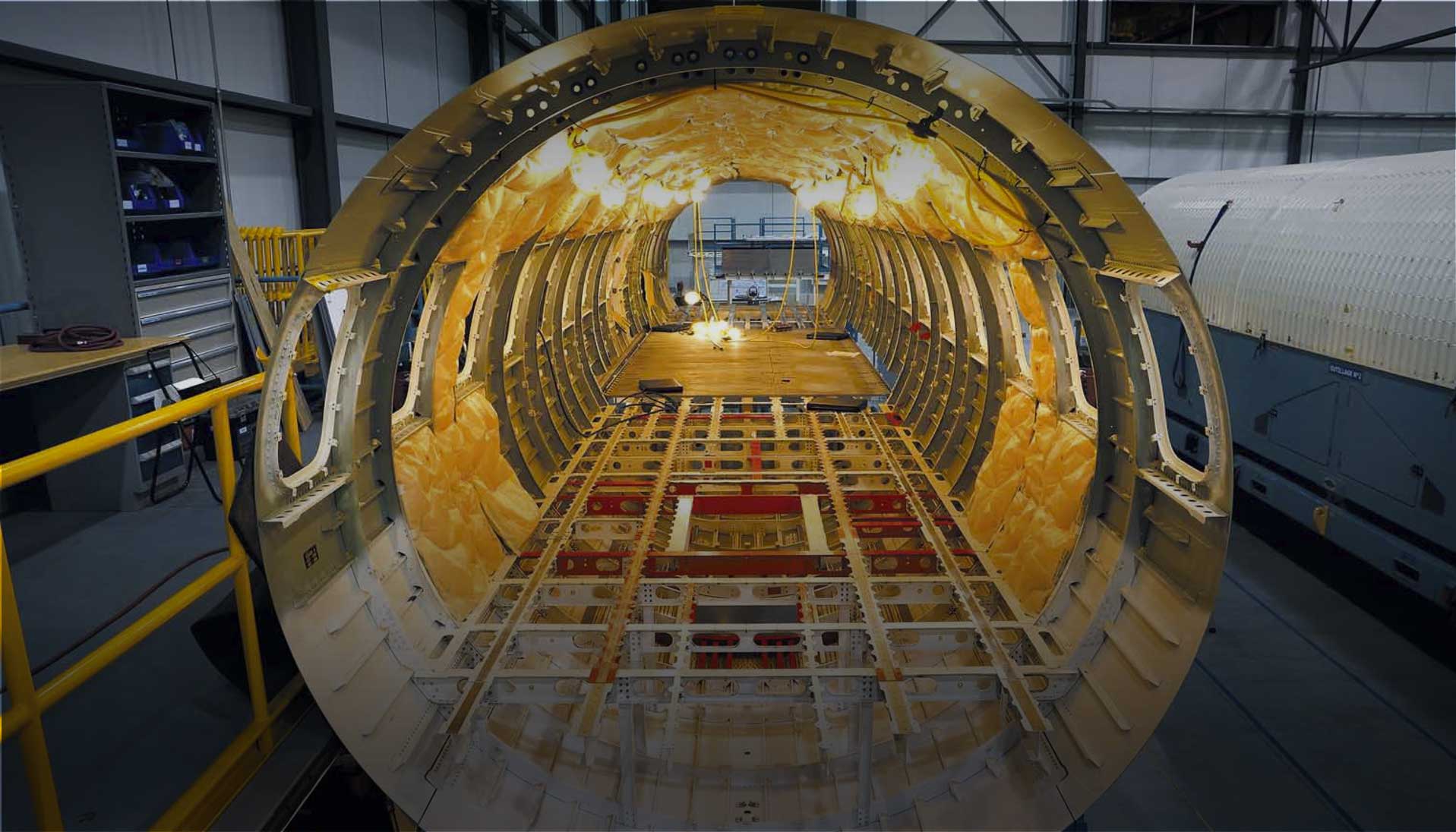 The engineering, production & integration expert

A SUPER TIER 1 OF CHOICE
As a world leader in aerostructures, STELIA Aerospace provides the biggest names in aviation with innovative solutions.
The company engineers, develops, industrializes and manufactures complex composite and metal aerostructure components as a Design & Build and a Build to Print partner for civil and military aircraft programs – front fuselage sections for all Airbus programs, ATR wing sections, A400M aft access ramp, Bombardier Global 7 500 center fuselage – as well as innovative pipeline systems.
STELIA Aerospace is also one of the rare companies in the world able to deliver complete and fully equipped sections (« Plug & Fly »), integrating hydraulic and electric systems (A220 front and aft fuselages, ATR wing sections, BelugaXL front fuselage…).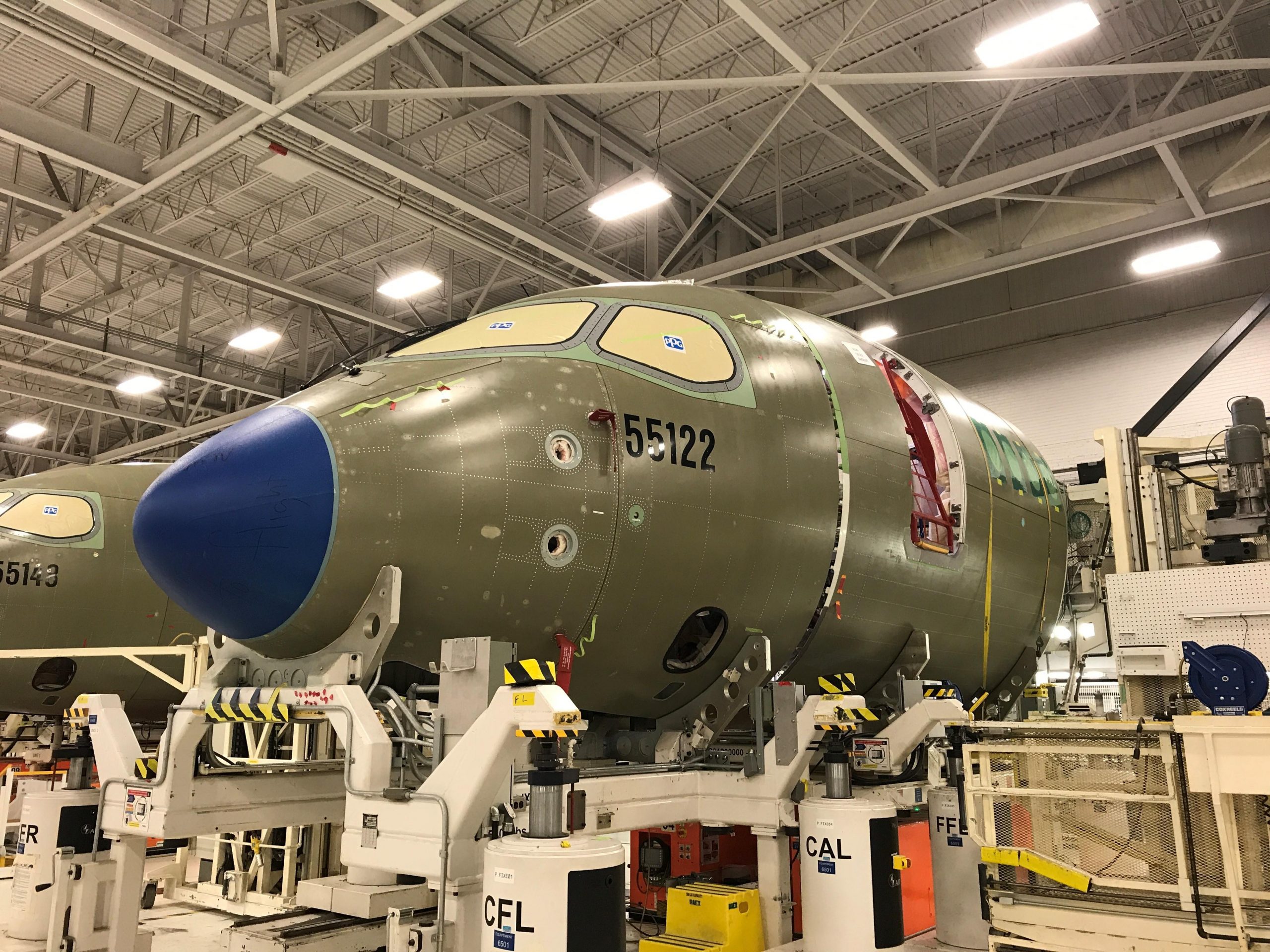 A220 front fuselage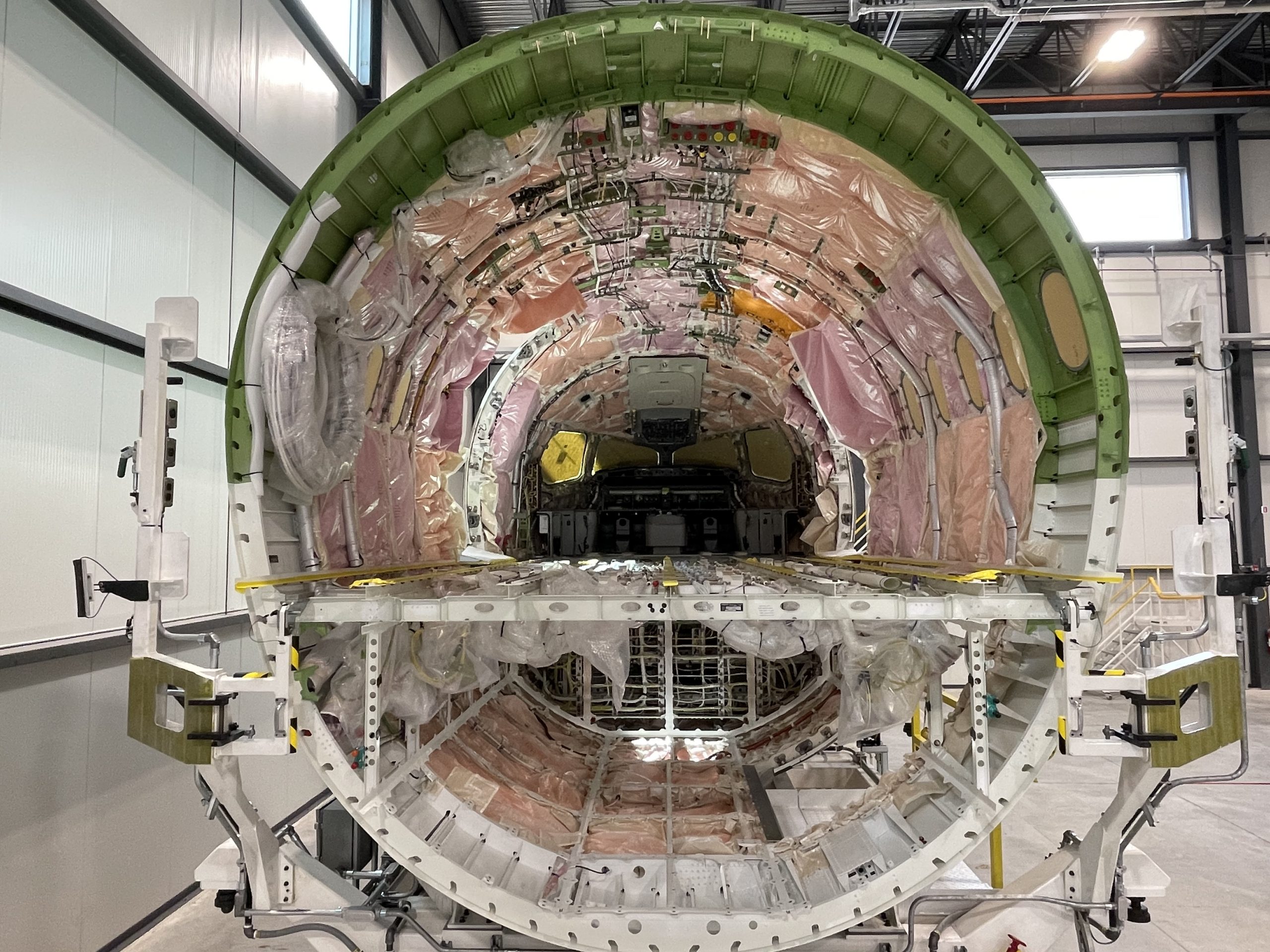 A220 equipped front fuselage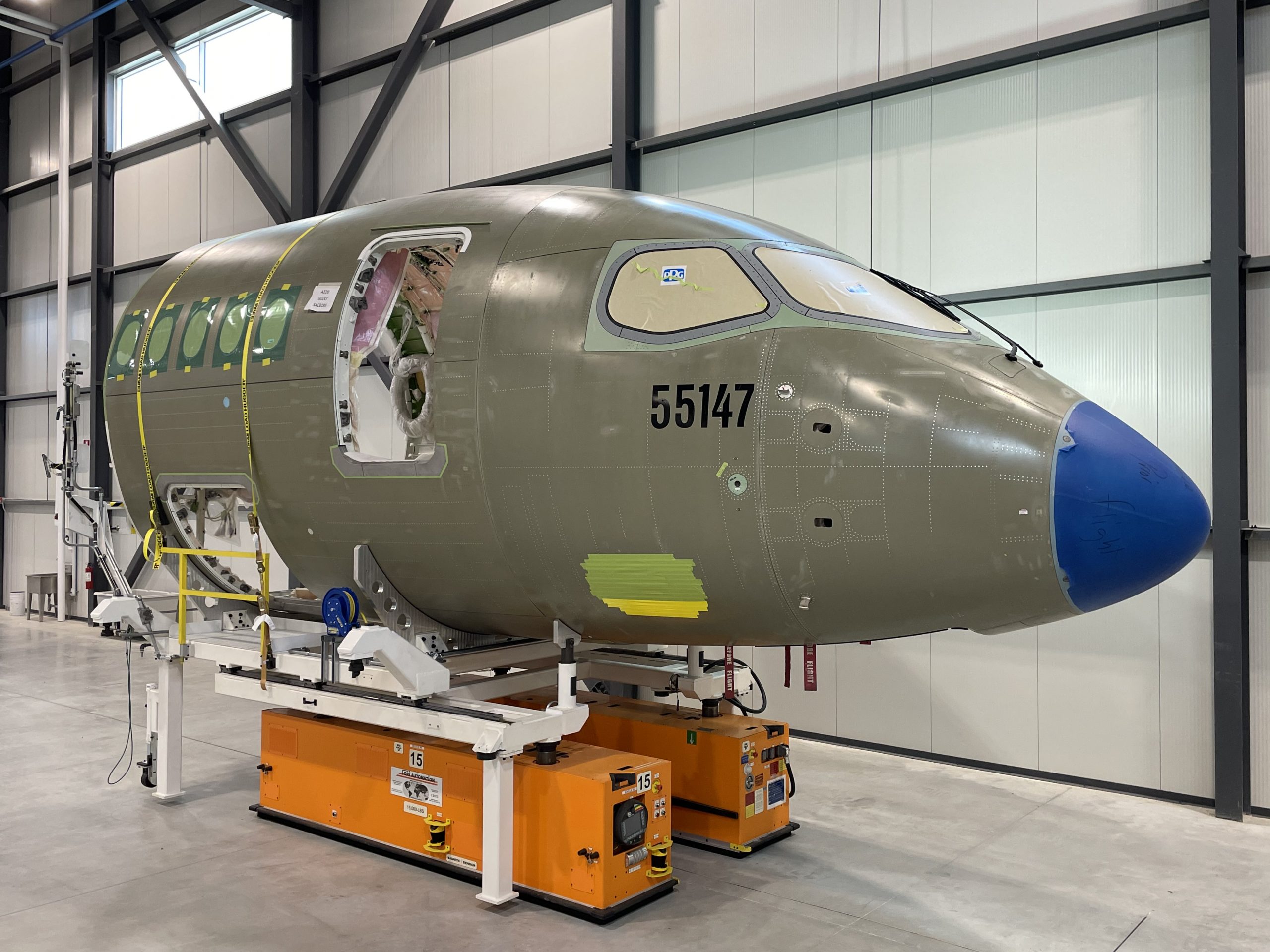 A220 front fuselage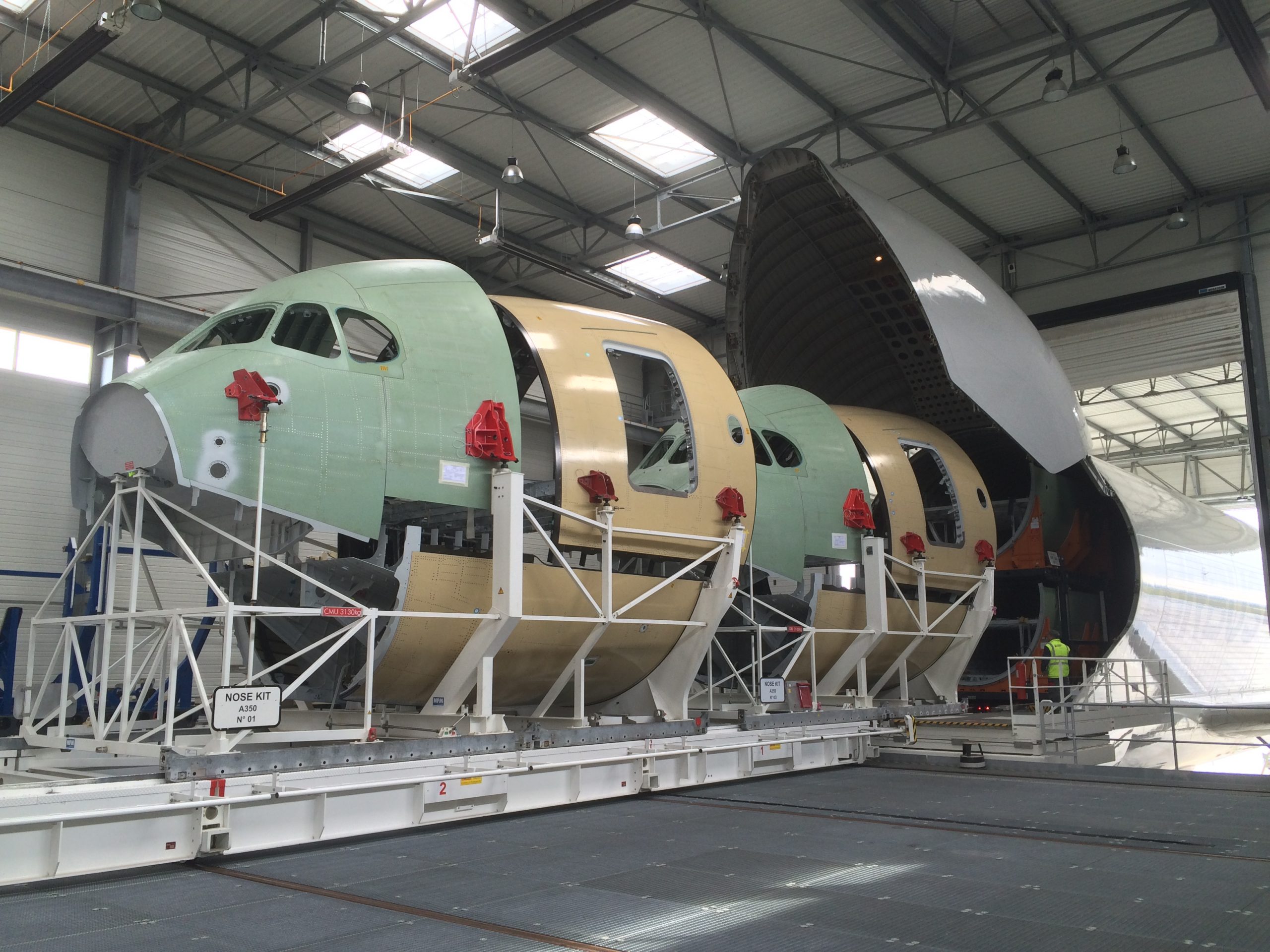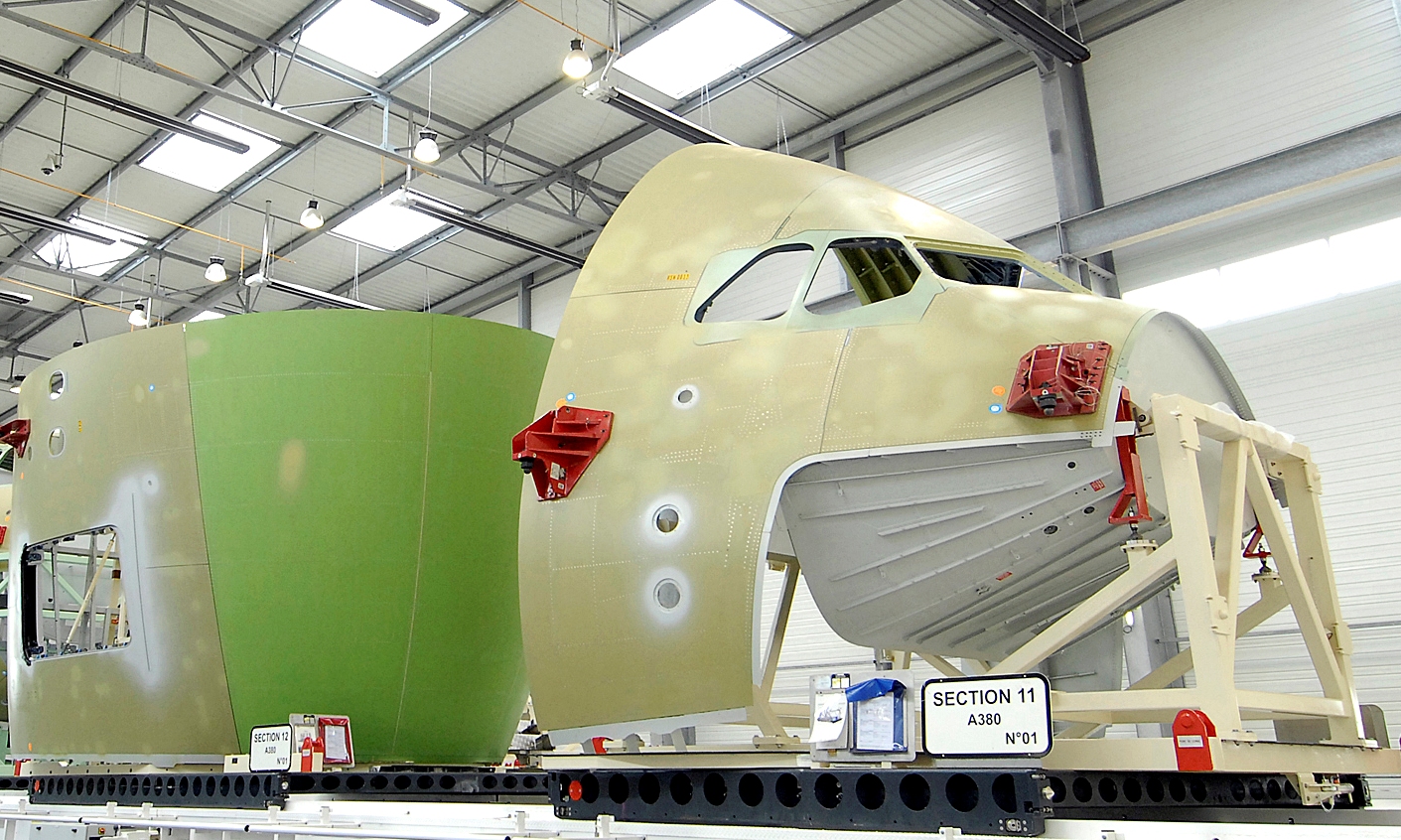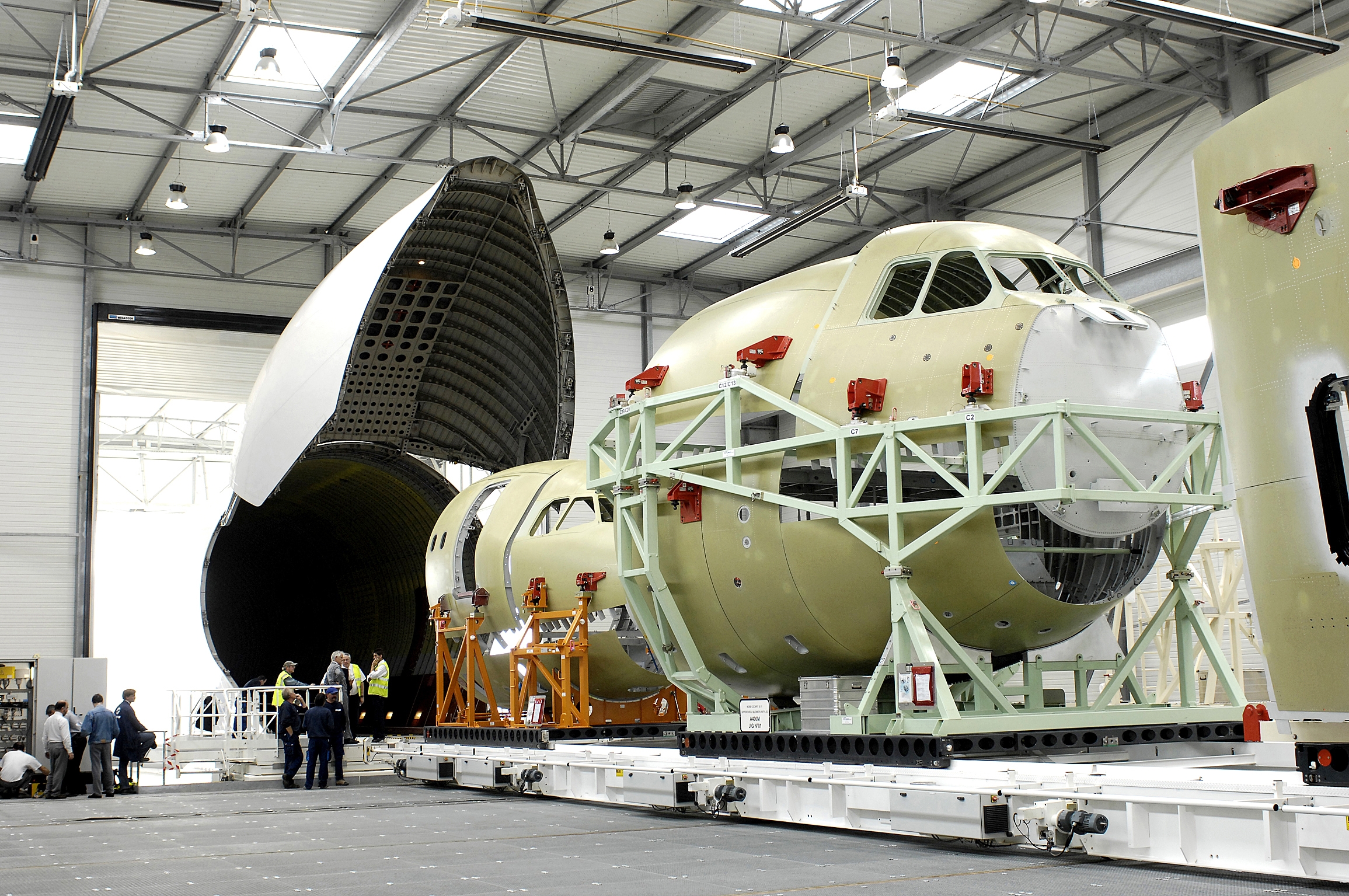 A330 and A320 front fuselages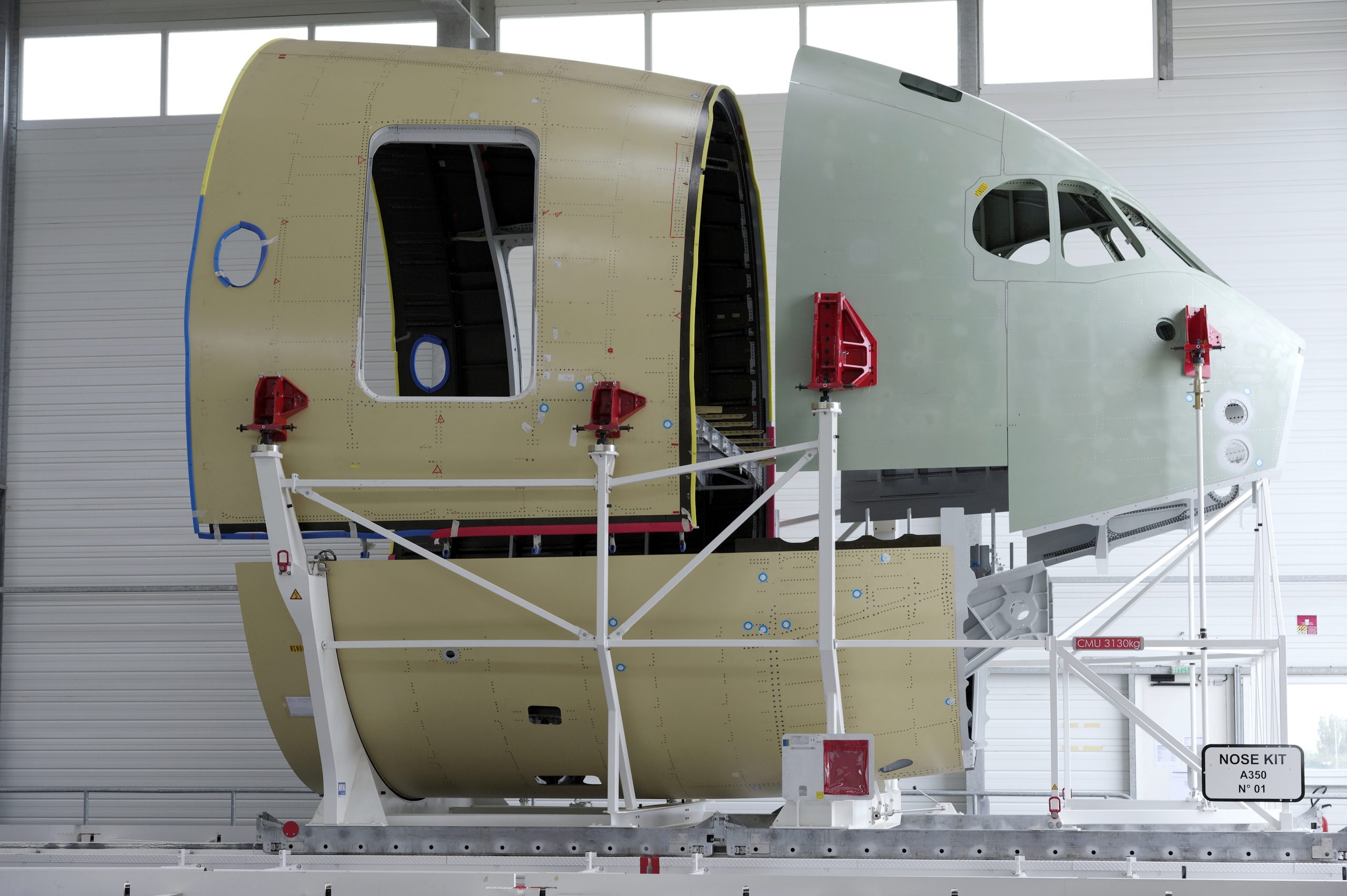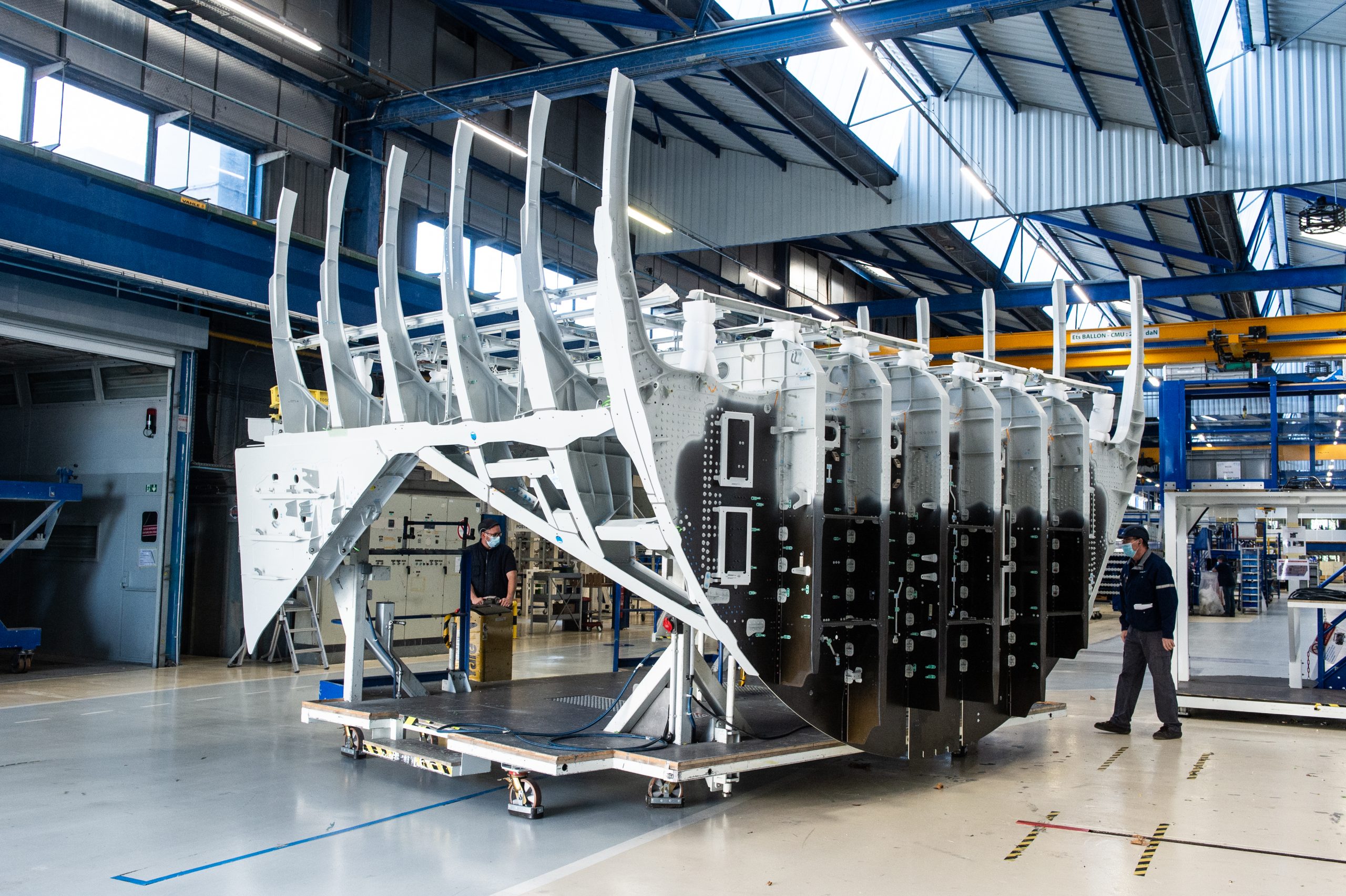 A350 XWB main landing gear bay
© Emmanuel Grimaud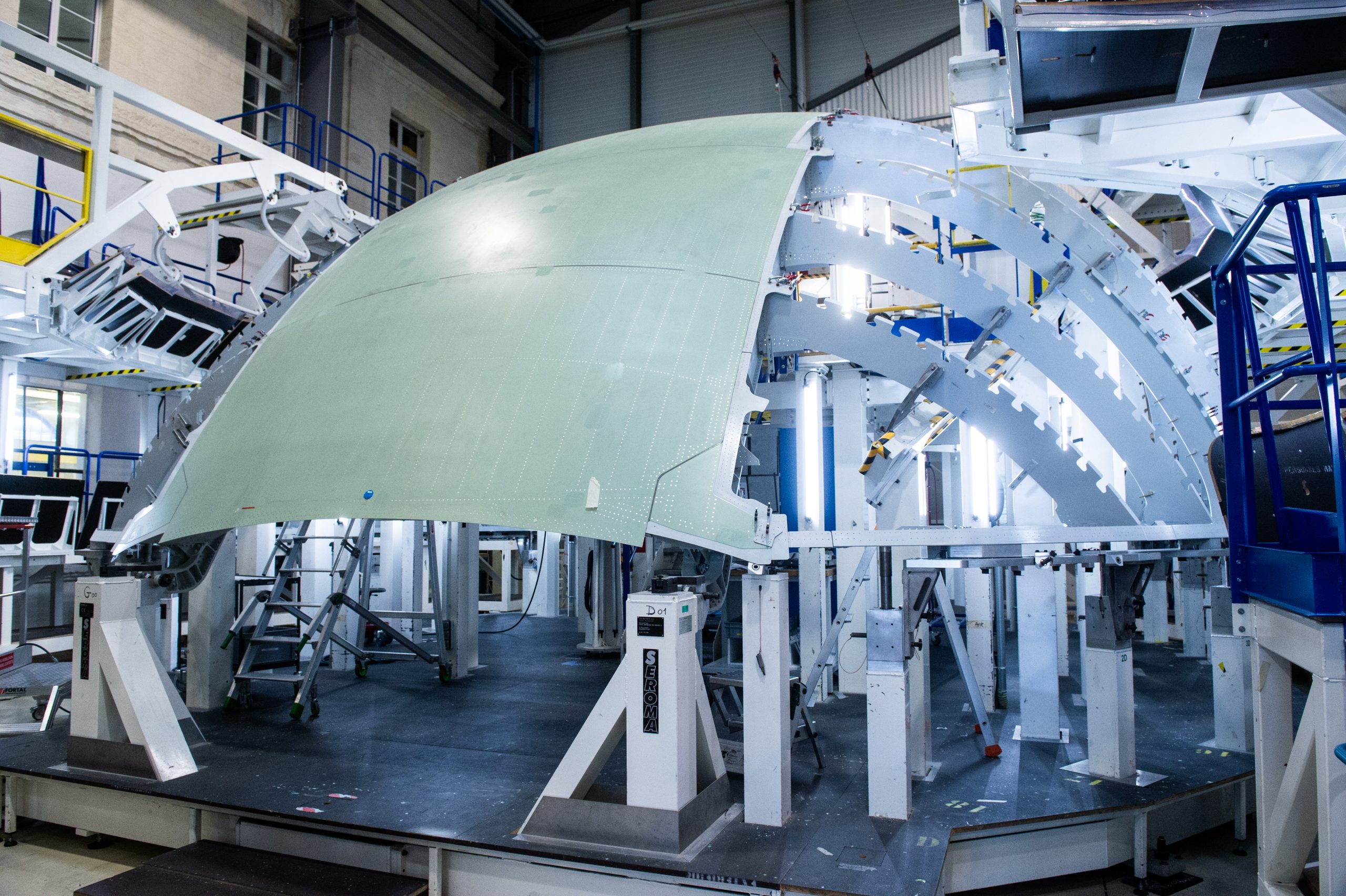 Assembly and equipping of BelugaXL cargo-door
© Emmanuel Grimaud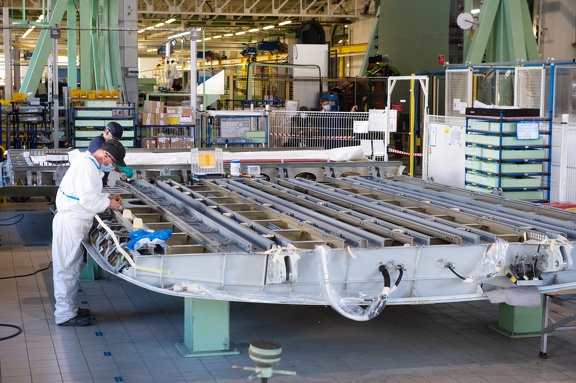 A400M rear access ramp
© Emmanuel Grimaud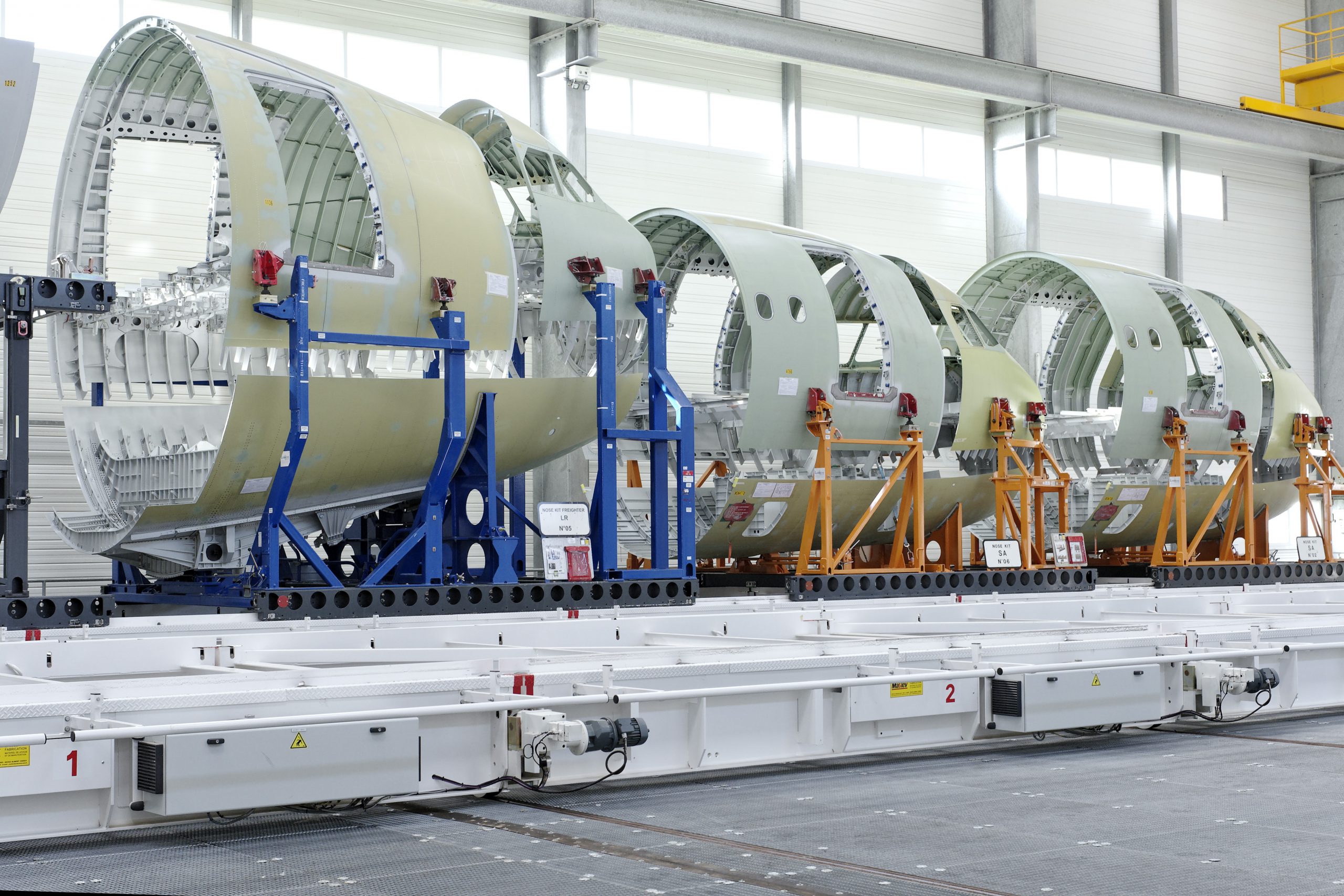 A330 and A320 front fuselages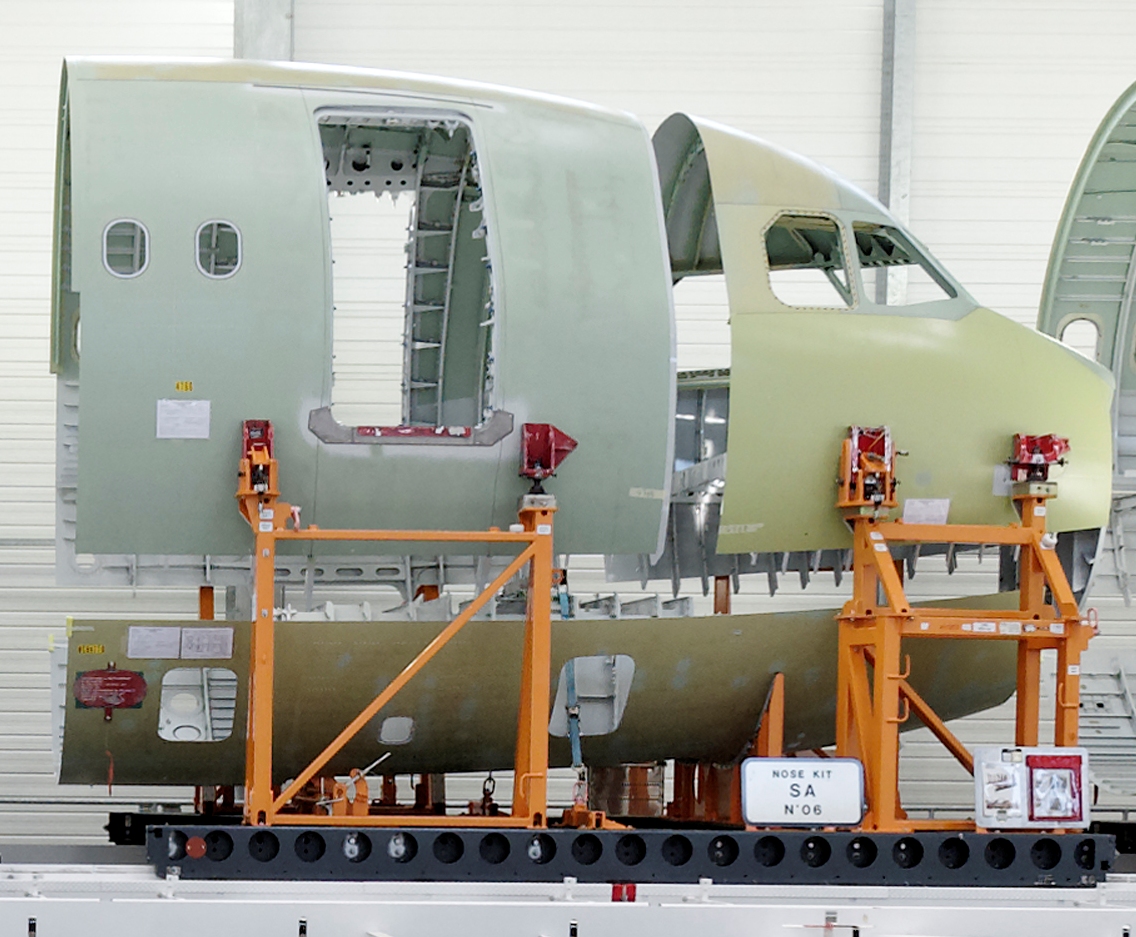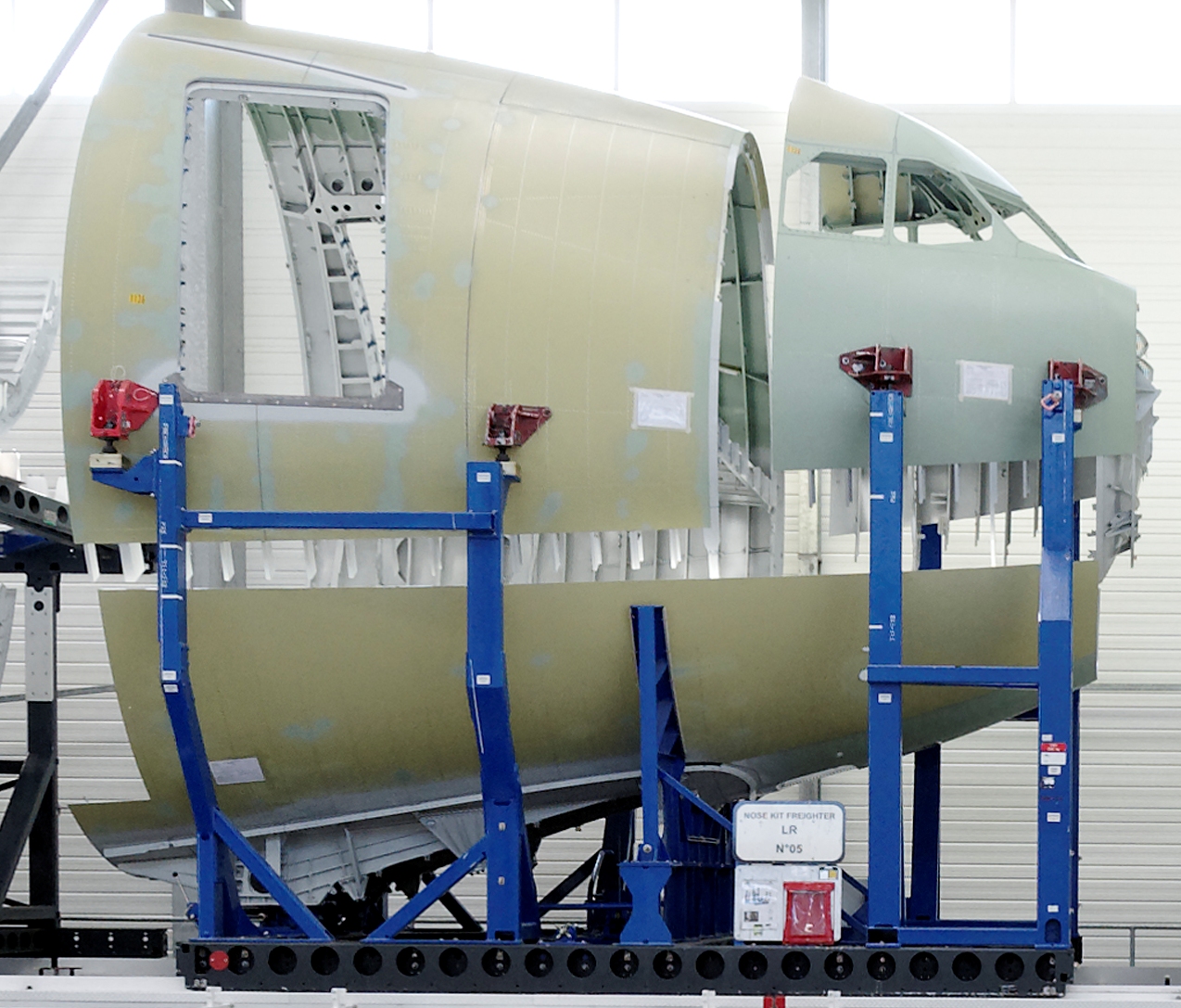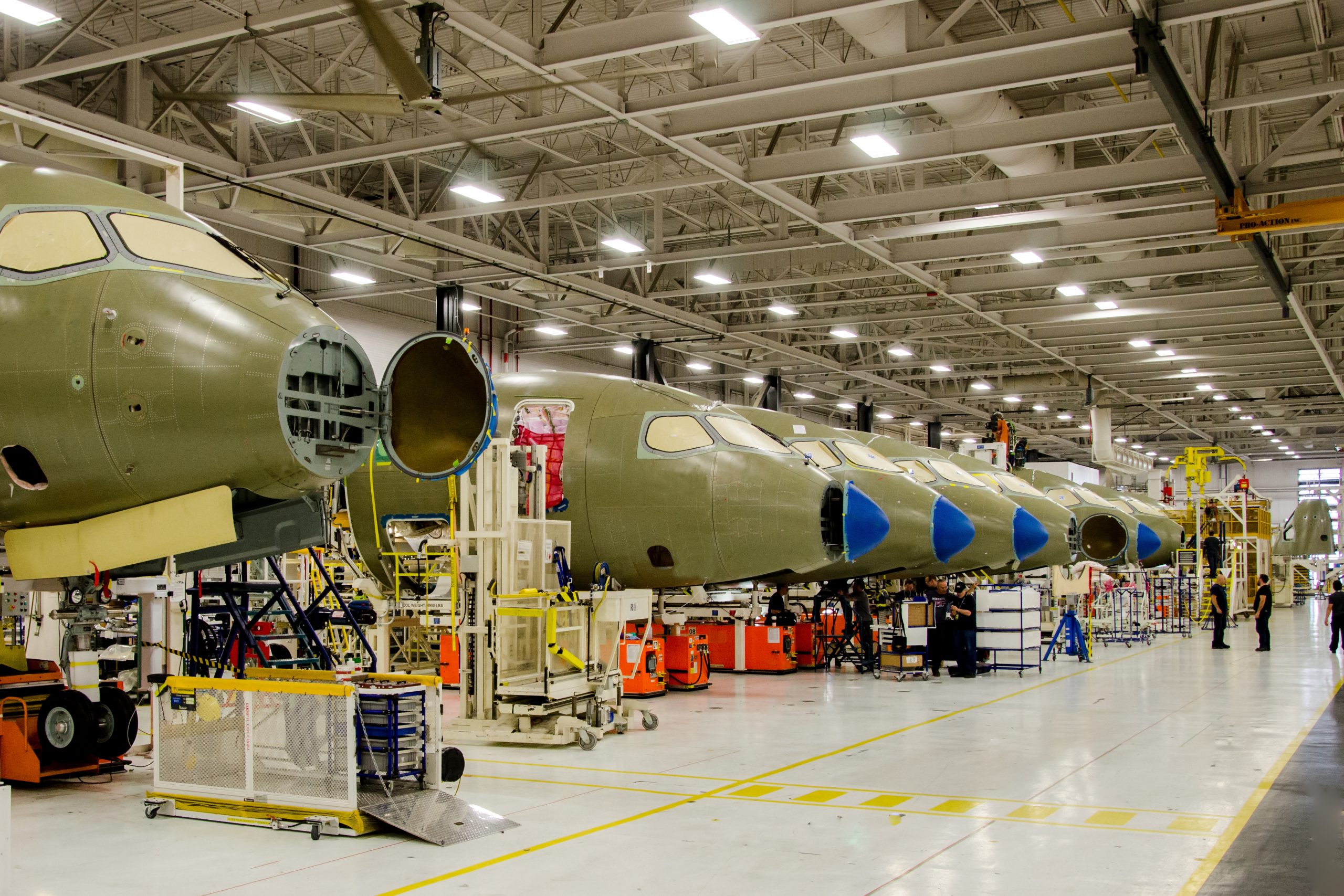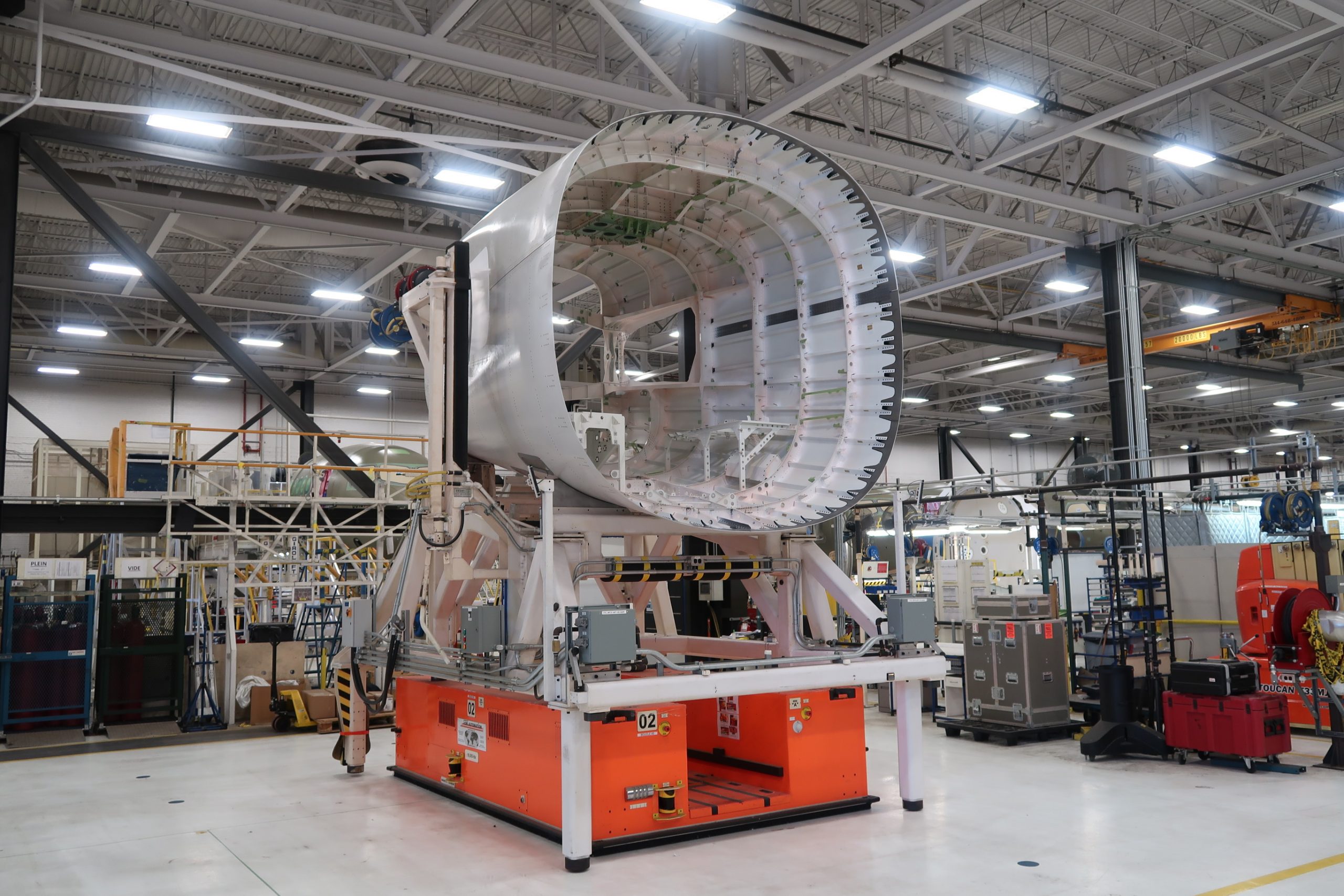 Airbus A220 aft fuselage section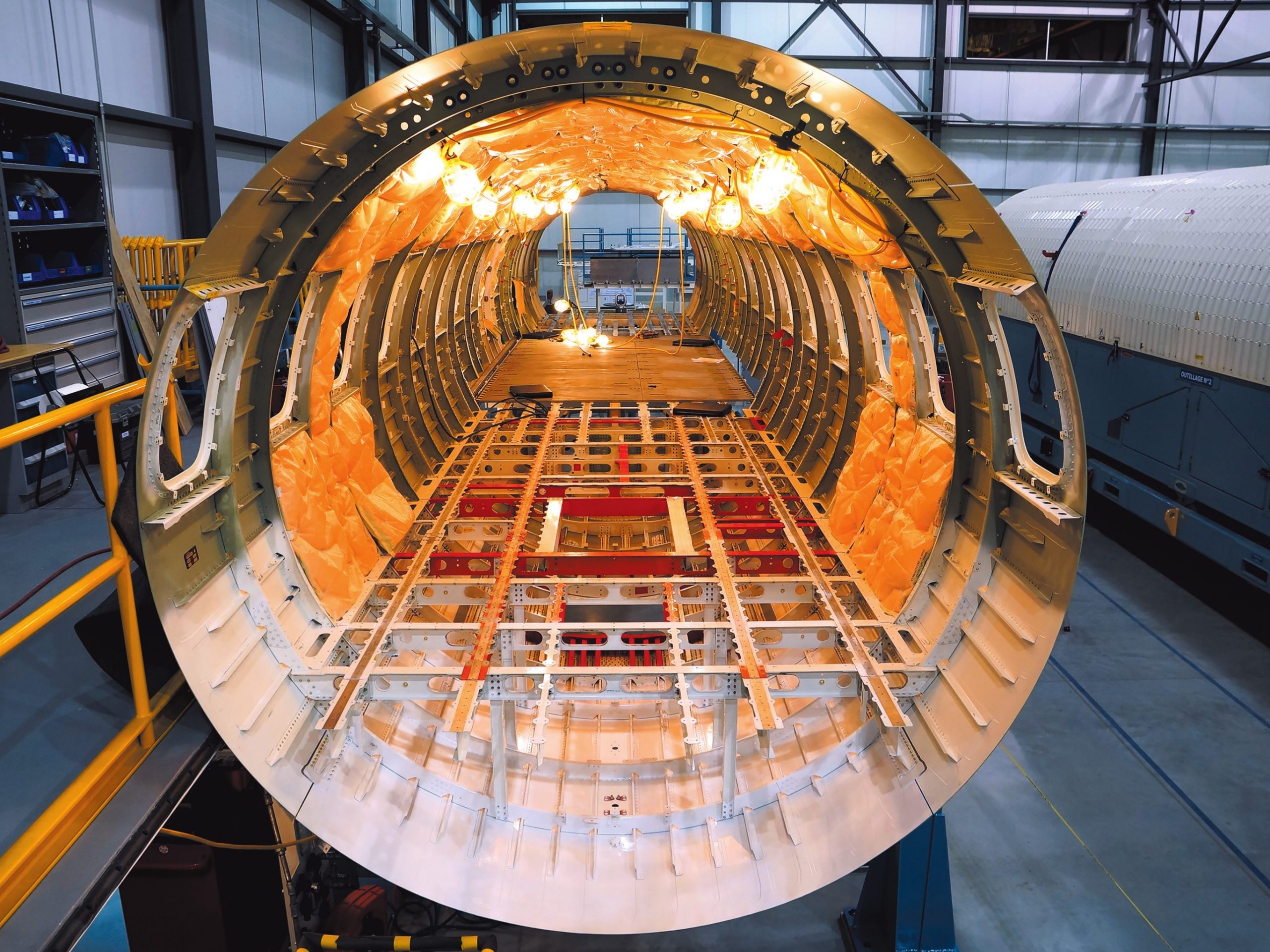 Bombardier Global 7500 fuselage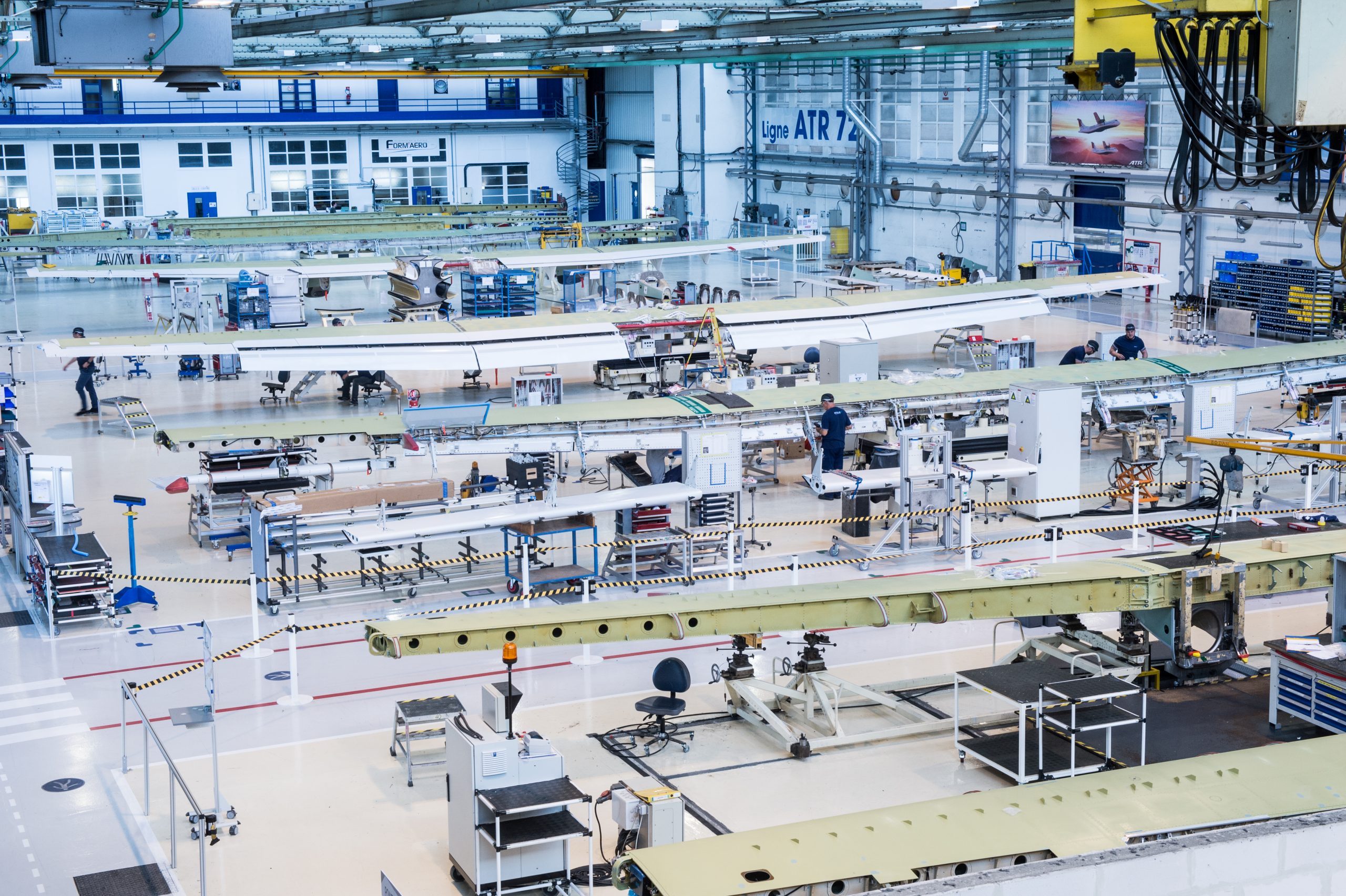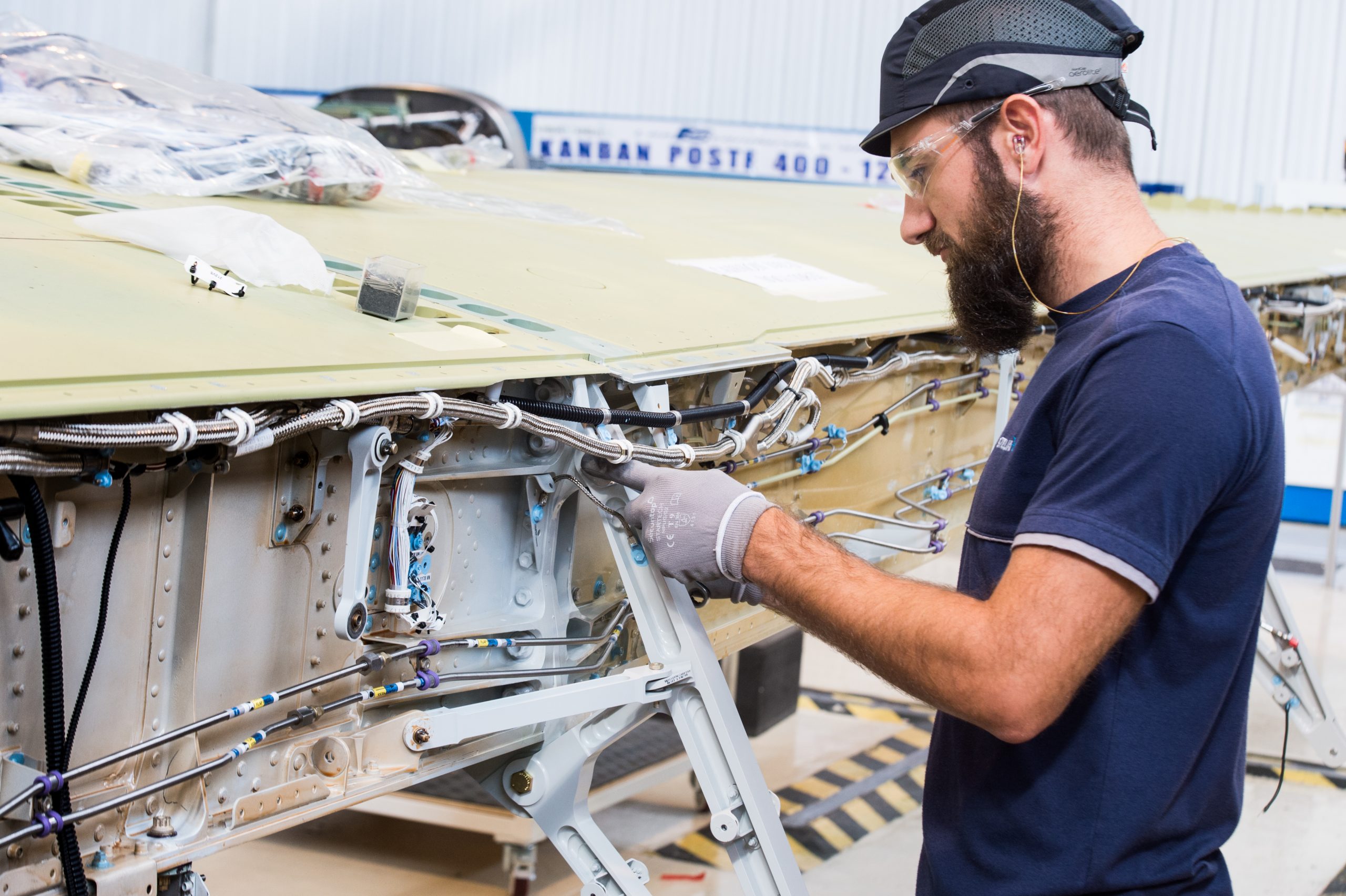 ATR wingset being equipped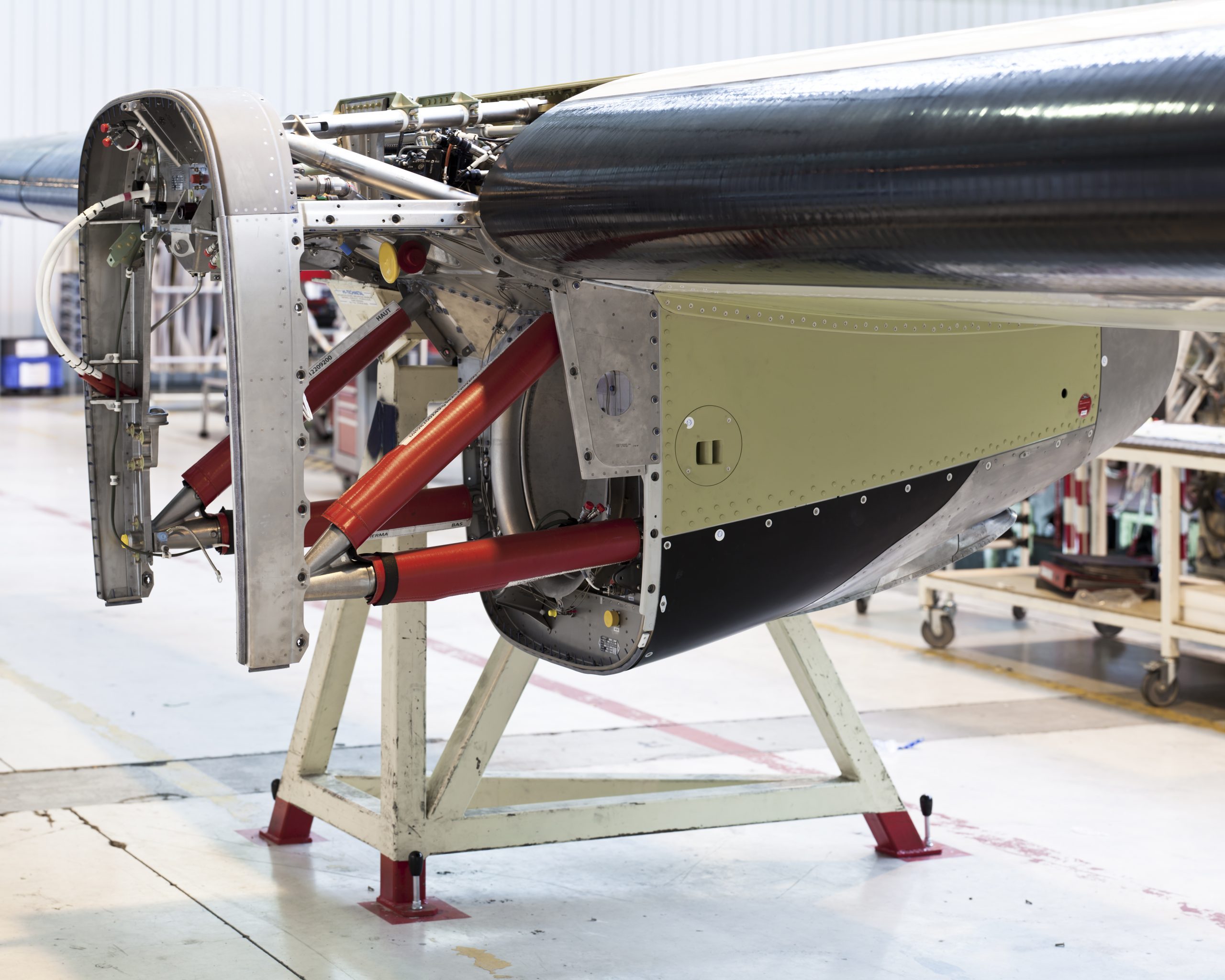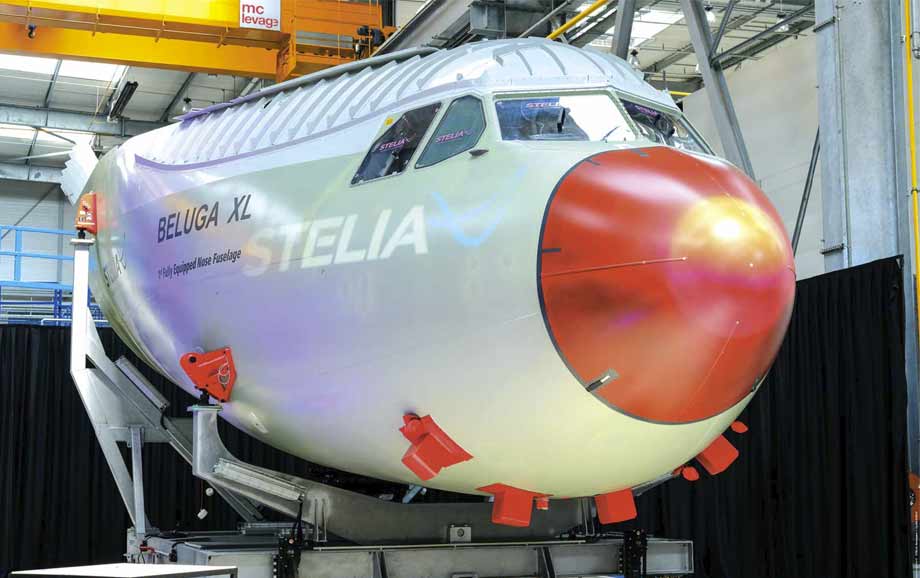 7,5M+
metal and composite components delivered

2,900+
fuselage and wing sections delivered

315,000+
tubes delivered
Figures as of end 2020
Our Programs
STELIA Aerospace has all the specialist skills required to produce fully equipped and tested fuselage sections (front, center and aft), as well as wingsets for civil and military programs. The company is one of main actor/partner of the A220, A320, A330, A350, ATR 42/72, Global 7500, Falcon 10X programs, as well as the BelugaXL and A400M.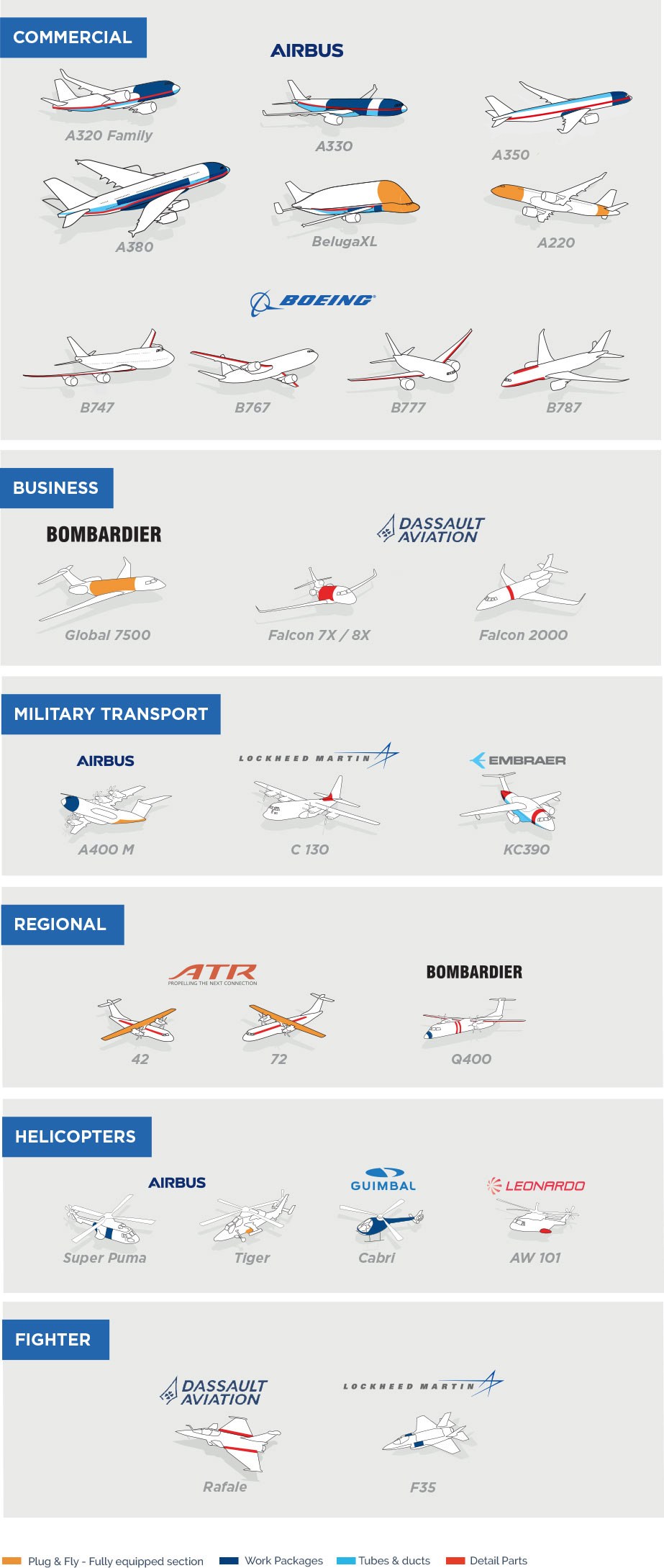 OUR DESIGN EXPERTISE
Building on the expertise of some 500 engineers, STELIA Aerospace masters tailor-made design solutions.
An optimized design
STELIA Aerospace bets on agile methodology and Detailed Finite Element Modelization (DFEM) solutions to propose the best designs
This innovative technology focuses on modelization and digital simulation of structural calculation (DFEM), allowing rapid access to a large quantity of ergonomically presented data. From initial analysis to post-processing results, the steps are automated in order to create the best added value.
STELIA Aerospace has the capacity to design aeronautical structures with an advanced design method based on optimization and artificial intelligence algorithms, which allow significant weight reduction and greatly shortened development cycles.
A STRONG AND SPECIFIC KNOW- HOW IN SYSTEMS INTEGRATION
STELIA Aerospace develops and delivers fully equipped sections, with mechanical, hydraulic and electrical systems, featuring metallic and composite materials.
STELIA Aerospace implements system integration for commercial, regional and business markets as well as for military programs: the A400M cargo ramp door, the ATR wings, the A220 and BelugaXL nose fuselage, the Global 7500 central fuselage. All the systems are functionally tested (pressure, continuity…) prior to delivery and offer a "Plug and Fly" solution.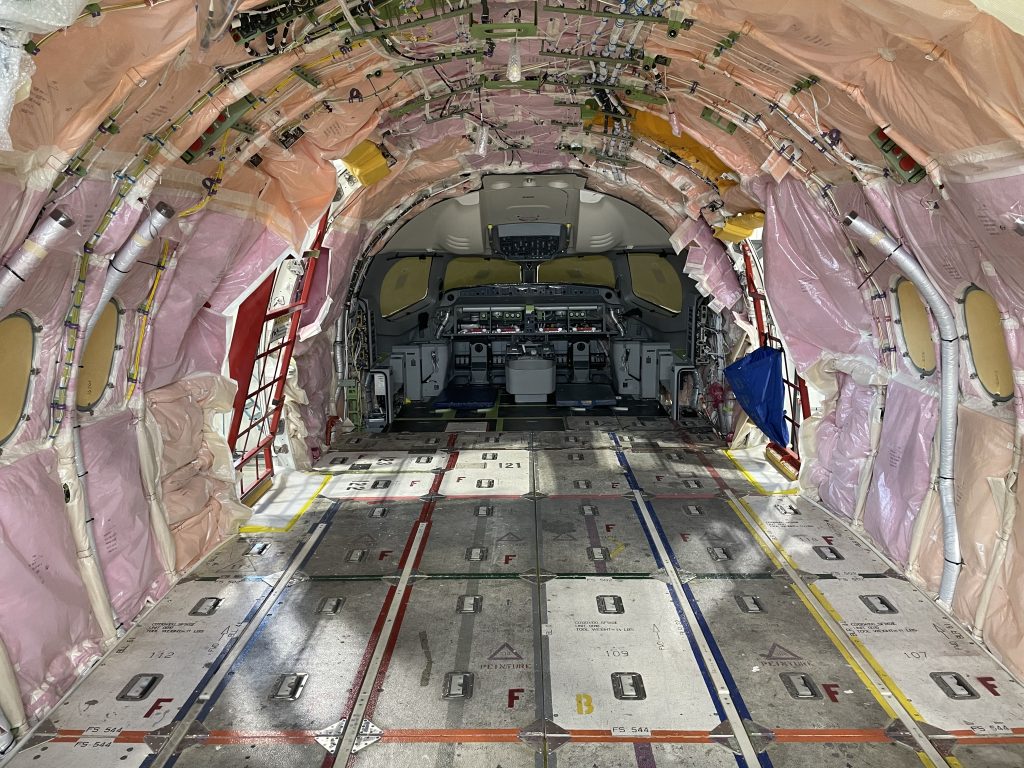 LEADERSHIP IN INNOVATION
STELIA Aerospace's R&T department is always preparing the future. Our engineers study and develop innovative designs, new technologies, and optimized manufacturing processes, in constant search for weight saving and cost effective and sustainable solutions.
STELIA Aerospace already offers an alternative to chemical milling and produces state-of-the-art large and complex panels, thanks to a unique industrial expertise in mechanical milling for 2D and 3D stretched panels.
Friction Stir Welding (FSW), magnetic pulse, hydro forming and additive solutions are some of the processes studied to increase the efficiency of metallic parts production.
STELIA Aerospace also manufactures a wide range of fuselage parts and equipment using cutting edge composite technologies.
Our engineers develop large, one part, fastener free, 3D primary structures, produced either by infusion or by Out Of Autoclave Thermoplastic and welding technologies.
Innovative Assembly technologies, based on advanced robotic solutions, are also investigated for increasing the automation and rate flexibility of our fuselage assembly lines.
Our manufacturing resources
In order to deliver customer satisfaction, STELIA Aerospace is able to rely on the technical expertise of its Design Office engineers and its 14 centers of operational excellence in France and abroad. The Group's worldwide presence gives it the high levels of responsiveness and competitive edge needed to bid successfully for major contracts.
STELIA Aerospace centers of excellence include one of the most modern production plants in Europe: the Méaulte facility in Northern France (Hauts-de-France region) specializes in the assembly of aerostructures, the majority of which are front fuselage sections for the A320, A330, A400M and A350 programs.
3 MAIN TYPES OF OPERATIONAL EXPERTISE
From basic composite components to sub-assemblies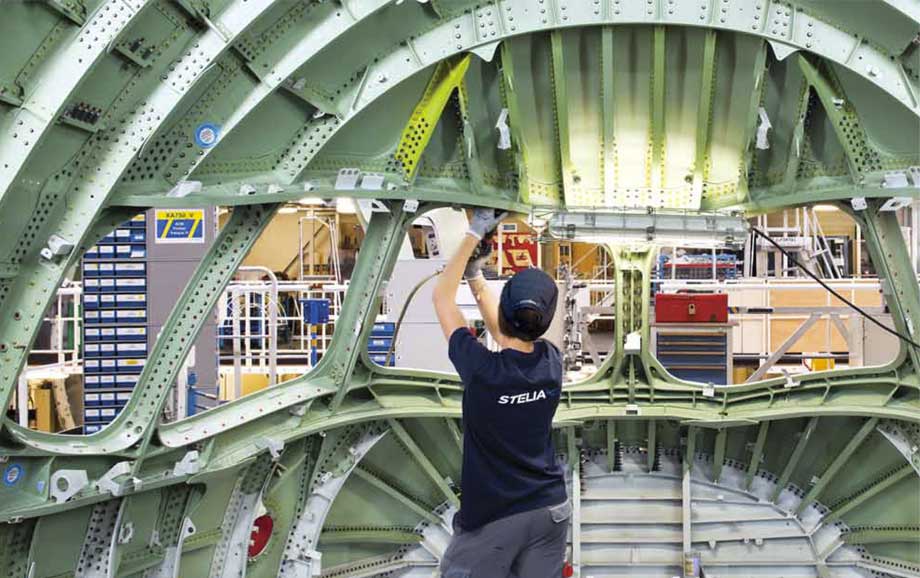 With 4 specialist composite materials production plants and the skills of more than 1,000 highly skilled employees, STELIA Aerospace offers an extensive range of parts, fuselages and aircraft equipment, thanks to:
• manufacturing facilities at the cutting edge of composite technology
• a broad spectrum of certifications relevant to the aircraft, helicopter, military, space and defense markets.
A technology unique in its kind: 2D and 3D mechanical milling of panels
For large and complex panels, STELIA Aerospace offers:
an alternative to chemical machining
opportunities for milling new materials
Large-scale production of tubes and pipes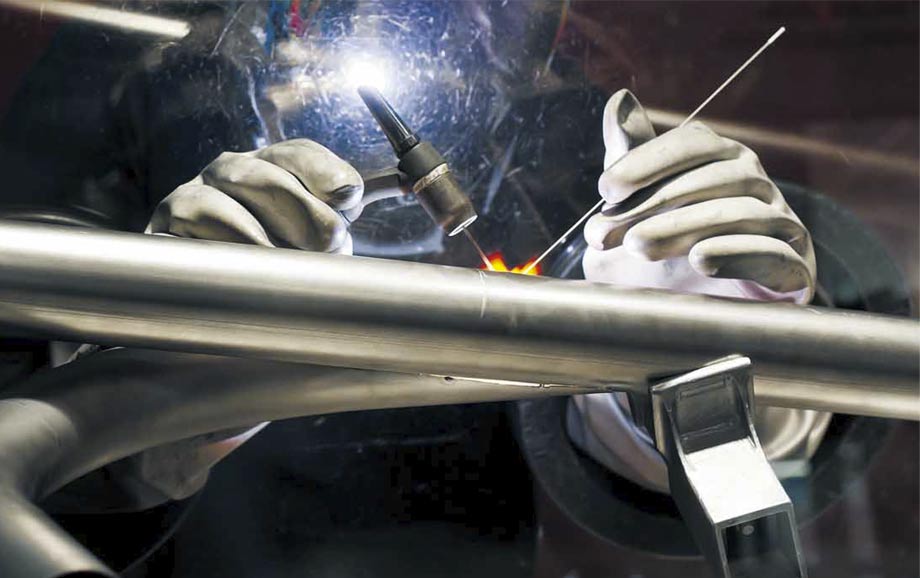 STELIA Aerospace designs and produces every type of ATA System, from fuel to clean and waste water treatment and hydraulics. With a department entirely dedicated to research, STELIA Aerospace is committed to innovation in what is a competitive and high-volume market.
This comprehensive product range is made possible by having:
• a wide range of technologies, composites and metals
• an integrated digital workflow, from design to manufacture
With more than 550,000 tubes manufactured every year, STELIA Aerospace is a major force in the international market, and its NADCAP certifications allow it to meet the needs of customers such as Airbus, Bombardier and Embraer.
References