STELIA Aerospace puts young people at the centre of its employment policy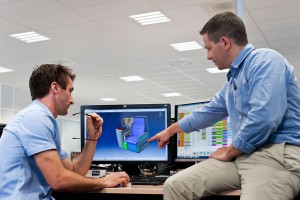 By offering in-company training periods and various apprenticeship programmes covering a wide variety of aeronautical jobs, STELIA Aerospace actively takes part in the training and employment of young people in the professional environment.
Each year, STELIA Aerospace trains more than a hundred young people on work release schemes with apprenticeship or professional training contracts and some 400 in-company trainees.
Your success is our success!
The expertise and experience of your STELIA Aerospace tutor will enable you to acquire strong, professionally-recognised skills.
STELIA Aerospace undertakes to provide access to the employment market in the best conditions and to facilitate your integration in professional life.
You would like to go international?
With global subsidiaries and commercial offices worldwide – in Germany, Canada, Morocco, Tunisia, the US, and in Asia – STELIA Aerospace offers professional assignments abroad on International Corporate Volunteer contracts.
Interested? Get on board!
Since its creation, many young people on work release schemes have been trained by STELIA Aerospace and are now undergoing further training or have found a job in the aeronautical industry – either at STELIA Aerospace, in the Airbus Group, or with one of our partners.
Private Henry Potez Training High School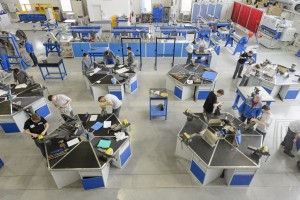 Located at the heart of Industrilab, near STELIA Aerospace's Méaulte site, our vocational education establishment, the Private Henry Potez High School trains young people for jobs in the aeronautical industry.
With a high-level infrastructure and building on the synergies of this regional innovation platform, the school provides initial training and apprenticeship-based courses for future aeronautical professionals.
Private Henry Potez High School has a partnership agreement with the French Ministry of Education and ensures that a quality workforce is maintained in the following sectors:
Industrial metalworking or welding (professional diploma)
Aeronautical technicians specialised in structures (professional baccalaureate)
The establishment also accommodates the FORMAERO training centre which provides continued education courses for the employees of STELIA Aerospace and its partners.
The main topics it covers are quality, engineering, lean manufacturing and methods, along with specific modules for production workers.