Record delivery of Airbus nose fuselage sections by STELIA Aerospace in 2016 and first quarter 2017
19 June 2017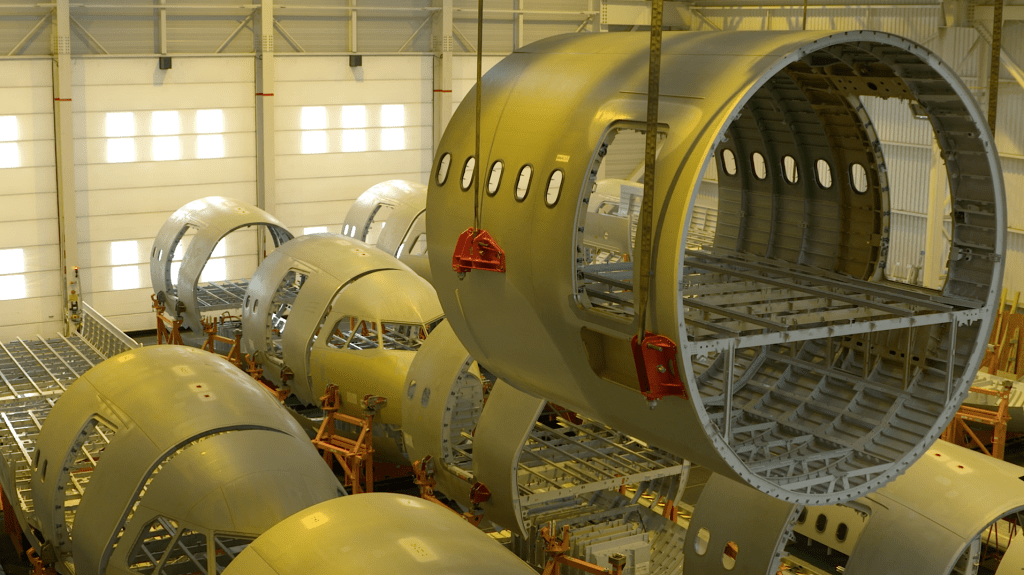 STELIA Aerospace delivered a record 753 nose fuselage sections to its customer Airbus in 2016.
The deliveries represent 559 nose fuselage sections for the single-aisle (A320) family, 127 for the long-range (A330 / A350 XWB) family, 22 for the A380 and 20 for the A400M.
The trend continues in 2017, since STELIA Aerospace has already delivered 237 nose fuselage sections to Airbus in the first quarter.
The STELIA Aerospace site in Méaulte, producing the nose fuselage sections, has just become, after a 70 million euros investment, the most modern aerostructures plant in Europe, now boasting 115,000 sq. meters of production surface, equipped with new robots and automatic riveting machines, as well as three moving lines dedicated to the A320 programme, Airbus' best-seller.
Cédric Gautier, STELIA Aerospace CEO, said: « These record figures have been achieved thanks to the engagement and know-how of the STELIA Aerospace teams, and are also due to our investment on the Méaulte site, turning it into a true factory of the future, therefore enabling us to meet our customers demand, by following their ramp-up».
With a turnover of 2,1 billion euros and 6,600 employees worldwide ( 4,500 in France, 600 in North America and 1,500 in Tunisia and Morocco), STELIA Aerospace is one of the world leaders in the field of aerostructures, pilot seats and Business class and First class passenger seats.
STELIA Aerospace designs and manufactures the front fuselage sections for the entire Airbus family, as well as fuselage sections and specific sub-assemblies for Airbus, fully equipped wings for ATR, fully equipped central fuselages for Bombardier's Global7000, and complex metallic and composite aerostructure parts for Boeing, Bombardier, Embraer, Northrop-Grumman…
Press Contact

Séverine KACI, Head of Communication
Tel : +33 (0)6.26.11.35.38 – severine.kaci@stelia-aerospace.com
Caroline BROWN, Media Relations
Tel : +33 (0)6.22.08.86.23 – caroline.brown.rp@gmail.com

Download the press release
Media contact
Caroline BROWN, Media Relations
Tél : +33 (0)6.22.08.86.23 – caroline.brown.rp@gmail.com