STELIA Aerospace at AIX Hamburg (stand 7A30 – Hall B7)
13 March 2018
STELIA Aerospace will exhibit at the Aircraft Interiors Expo Hamburg from April 10 to April 12, 2018.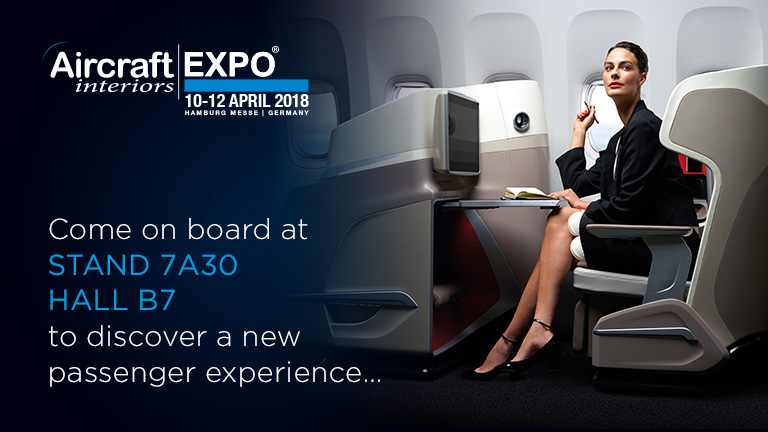 This year, the star of the show will be our newly launched OPAL seat.
Together with our CELESTE and SOLSTYS III seats, which were launched on their first flights in 2017, OPAL is at the forefront of our portfolio, combining innovation with efficiency, comfort and high quality design.
Join us on our stand and find out why our launch customers have selected it.
Our ULTIMATE 17 first class seat provides unparalleled luxury and will meet your First Class needs.
You will also discover STELIA Aerospace innovating projects, our R&T team is currently working on.
Come and visit us!
en_US
Media contact
Caroline BROWN, Media Relations
+33 (0)6.22.08.86.23 – caroline.brown.rp@gmail.com