STELIA Aerospace in Singapour Airshow with its Business Class seat – CELESTE®
4 February 2016
STELIA Aerospace is a global leader in aerostructure, pilot seats and business & first class seats.
Recognized by airlines as Best Seat Supplier in Airbus supplier rating, STELIA Aerospace is a specialist of premium passenger seating. Luxury and innovation with a French fashion and design inspiration are in its DNA from design through program management to production and delivery.
Discover the CELESTE® Business Class Seat on booth E15, French Pavilion!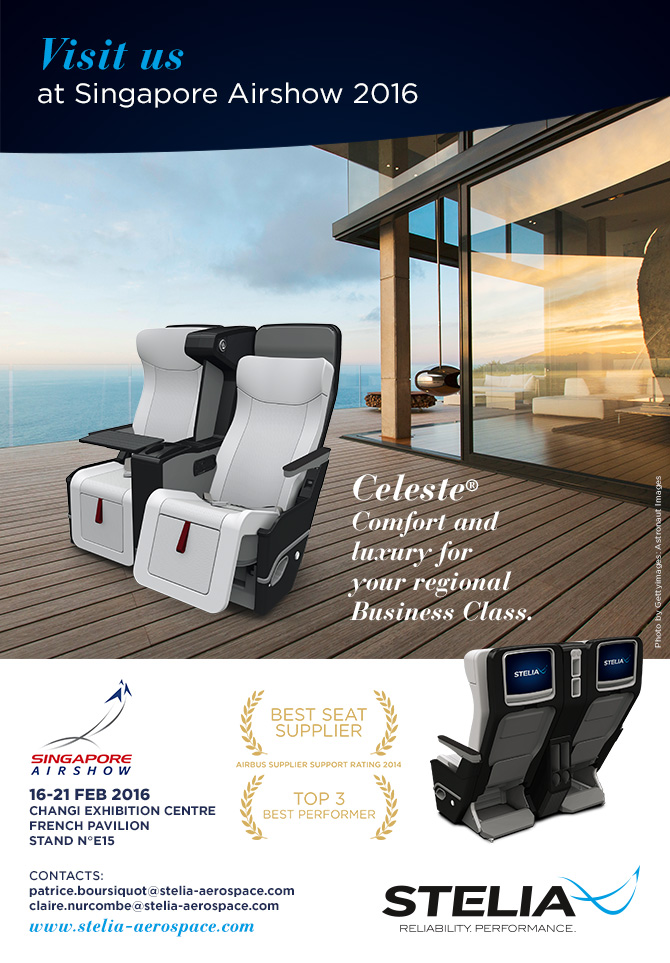 en_US
Media contact
Caroline BROWN,
+33 (0)6.22.08.86.23 – caroline.brown.rp@gmail.com
Olivia BAUMANN, +33 (0)6 32 26 16 41 – olivia.bauman@airbus.com