STELIA Aerospace delivers to Airbus Canada the first ACJ TwoTwenty nose fuselage section
9 July 2021
On Thursday 8 July, the STELIA Aerospace site in Mirabel delivered the first ACJ TwoTwenty nose section to Airbus Canada, on schedule and with the expected level of quality. STELIA Aerospace takes part in this program from the design office to the assembly and equipment of the nose section as well as the aft fuselage one.
« I am very proud of the work accomplished by all of the STELIA Aerospace teams; thanks to everyone's remarkable involvement, the specifics related to this new model were produced, from the first aircraft, according to a nominal industrial process and moreover with a delivery from our new facility in Mirabel. » Bertrand COUDARD, Head of the A220 program, STELIA Aerospace.
Congratulations to the teams for their contribution to the making of the first business jet assembled by Airbus in Canada!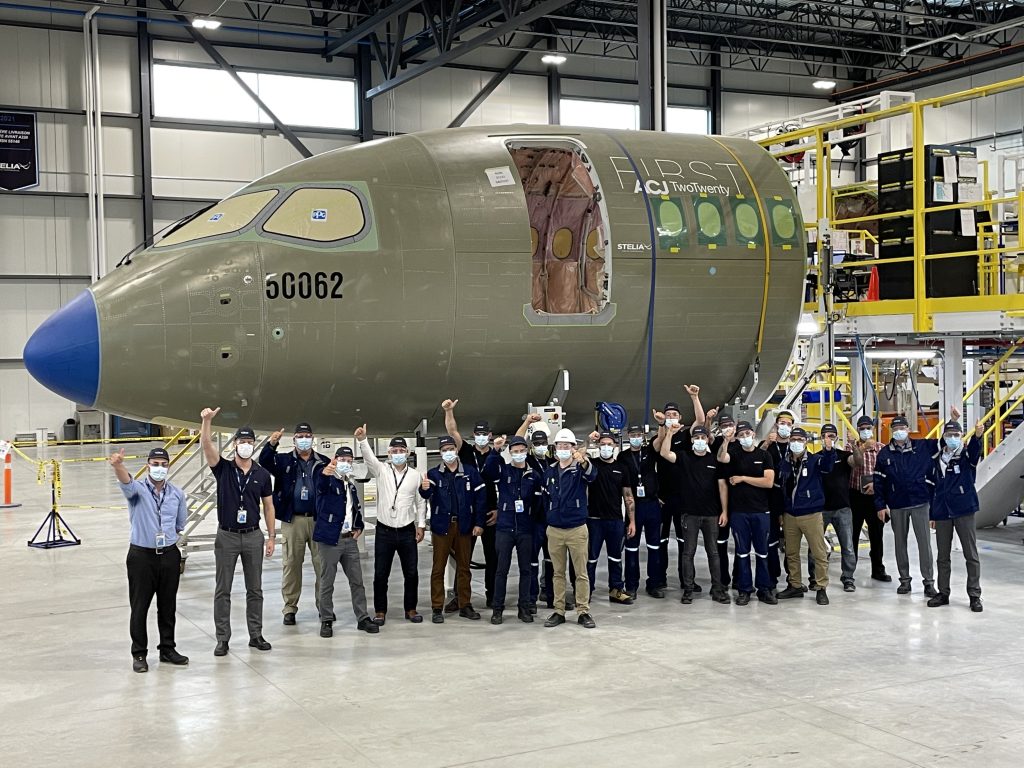 Media contact
Caroline BROWN, Media Relations
Tél : +33 (0)6.22.08.86.23 – caroline.brown.rp@gmail.com