STELIA Aerospace takes over Portalliance Engineering and strengthens its position as an innovative Tier1 supplier on the aerostructure market
22 November 2018
STELIA Aerospace has just accomplished its first external growth operation, by taking over Portalliance Engineering (PE), an SME founded in 2006 and focused on modelisation and digital simulation of structural calculation. The start-up employs 27 engineers and its revenue for 2017 was 2 million euros.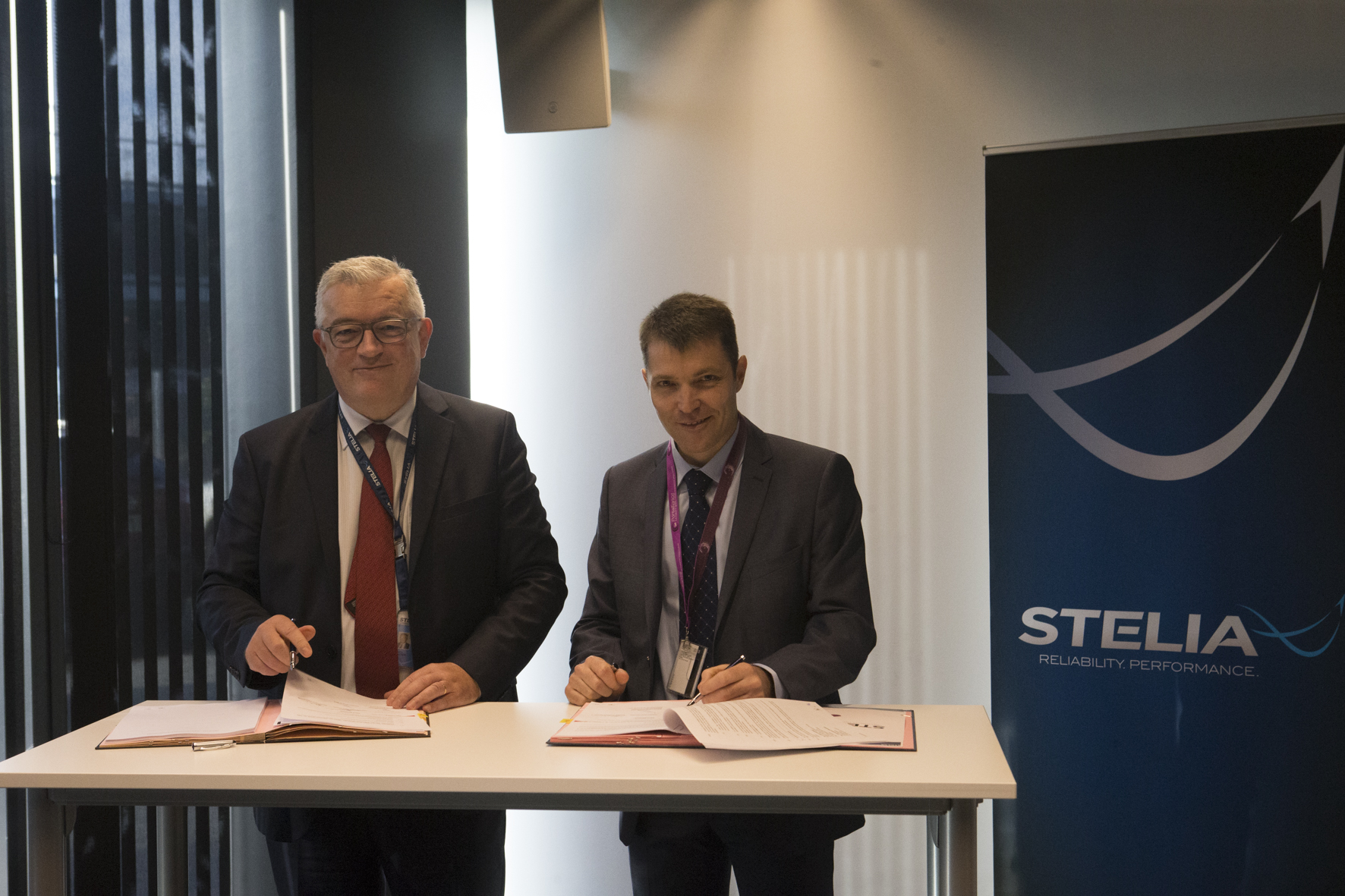 STELIA Aerospace has been supporting Portalliance Engineering's development for several years, mostly by bringing its aerostructure expertise to the development of innovative tools, enabling a very significative reduction of development cycles while improving the optimisation of complex structures. A strategic partnership based on these innovative digital solutions has been subsequently set up since January 2016. This majority stake acquisition is therefore a logical step and will enable STELIA Aerospace to benefit sustainably from this new technology and strengthen its position on the aerostructures market.
With this purchase, Portalliance Engineering becomes a subsidiary of STELIA Aerospace and will strengthen the latter's position and expertise in the field of modelisation and calculation of structures through finite elements.
Bruce de WITT, CEO of Portalliance, welcomed "the realisation of this partnership, a real recognition of the technological expertise of our start-up. This will enable the company to widen its field of application and therefore serve the interests of the aeronautical market".
Cédric GAUTIER, STELIA Aerospace CEO, said: "In these times of digitalisation, and in order to better address our customers expectances, accelerating our calculation capacity is a business differentiator for STELIA Aerospace and will enable us to achieve shortened development times and lower design costs. Therefore the acquisition of Portalliance Engineering is a great opportunity for STELIA Aerospace, as we invest today for the future of engineering in order to take up the challenges of cost and cycle for our future development".
About STELIA Aerospace:
With a turnover of 2,2 billion euros and 7,000 employees worldwide (4,500 in France and 2,500 in North America, Tunisia and Morocco), STELIA Aerospace is one of the world leaders in the field of aerostructures, pilot seats and Business Class and First Class passenger seats.
STELIA Aerospace designs and manufactures the front fuselage sections for the entire Airbus family, as well as fuselage sections and specific sub-assemblies for Airbus, fully equipped wings for ATR, fully equipped central fuselages for Bombardier's Global 7500, and complex metallic and composite aerostructure parts for Boeing, Bombardier, Embraer, Northrop-Grumman…
Press Contacts

Séverine KACI, Head of Communication
Tel : +33 (0)6.26.11.35.38 – severine.kaci@stelia-aerospace.com
Caroline BROWN, Media Relations
Tel : +33 (0)6.22.08.86.23 – caroline.brown.rp@gmail.com

Download the press release 
Media contact
Caroline BROWN, Media Relations
Tél : +33 (0)6.22.08.86.23 – caroline.brown.rp@gmail.com