Comfort and space for single-aisle aircraft
Comfort and space for single-aisle aircraft
Meet OPERA, the latest addition to the STELIA Aerospace family. Designed for luxurious long haul travel on single aisle aircraft, it envelopes passengers in their own private world. Cocooned in a spacious bubble, travellers enjoy endless comfort and generous stowage facilities.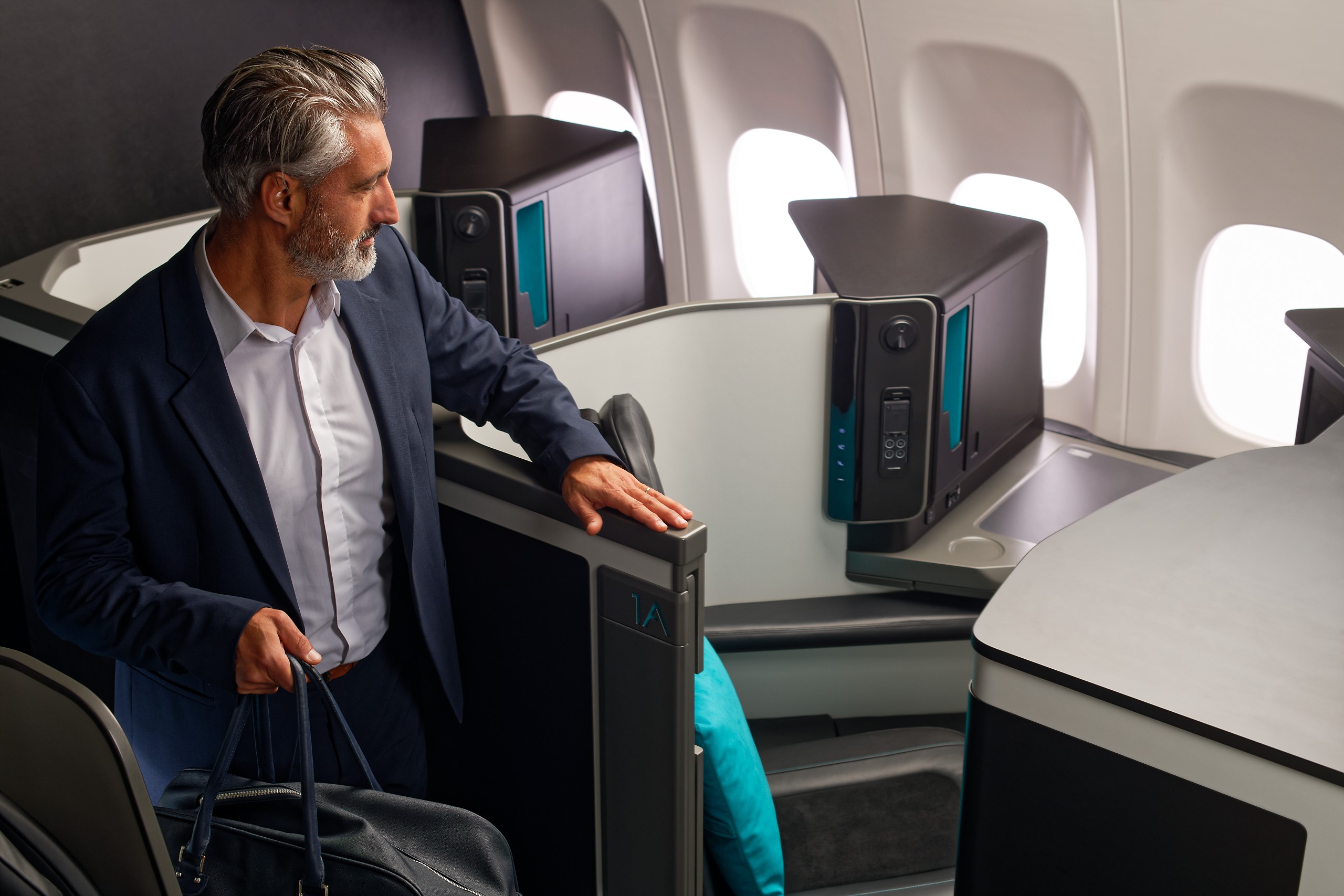 This new "Full Flat, Full Access, Full Privacy" Business Class seat offers the highest standard wide-body comfort on single-aisle.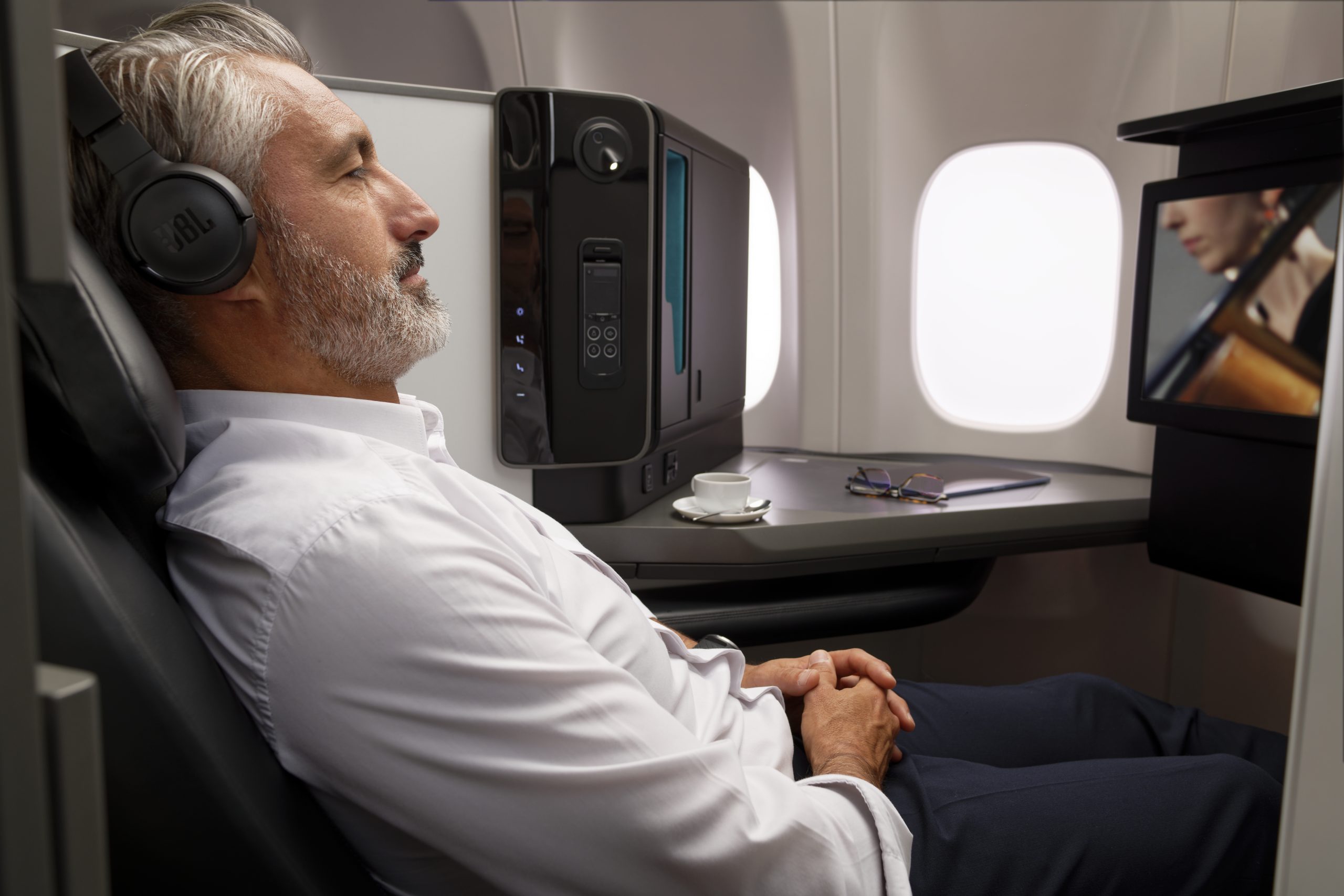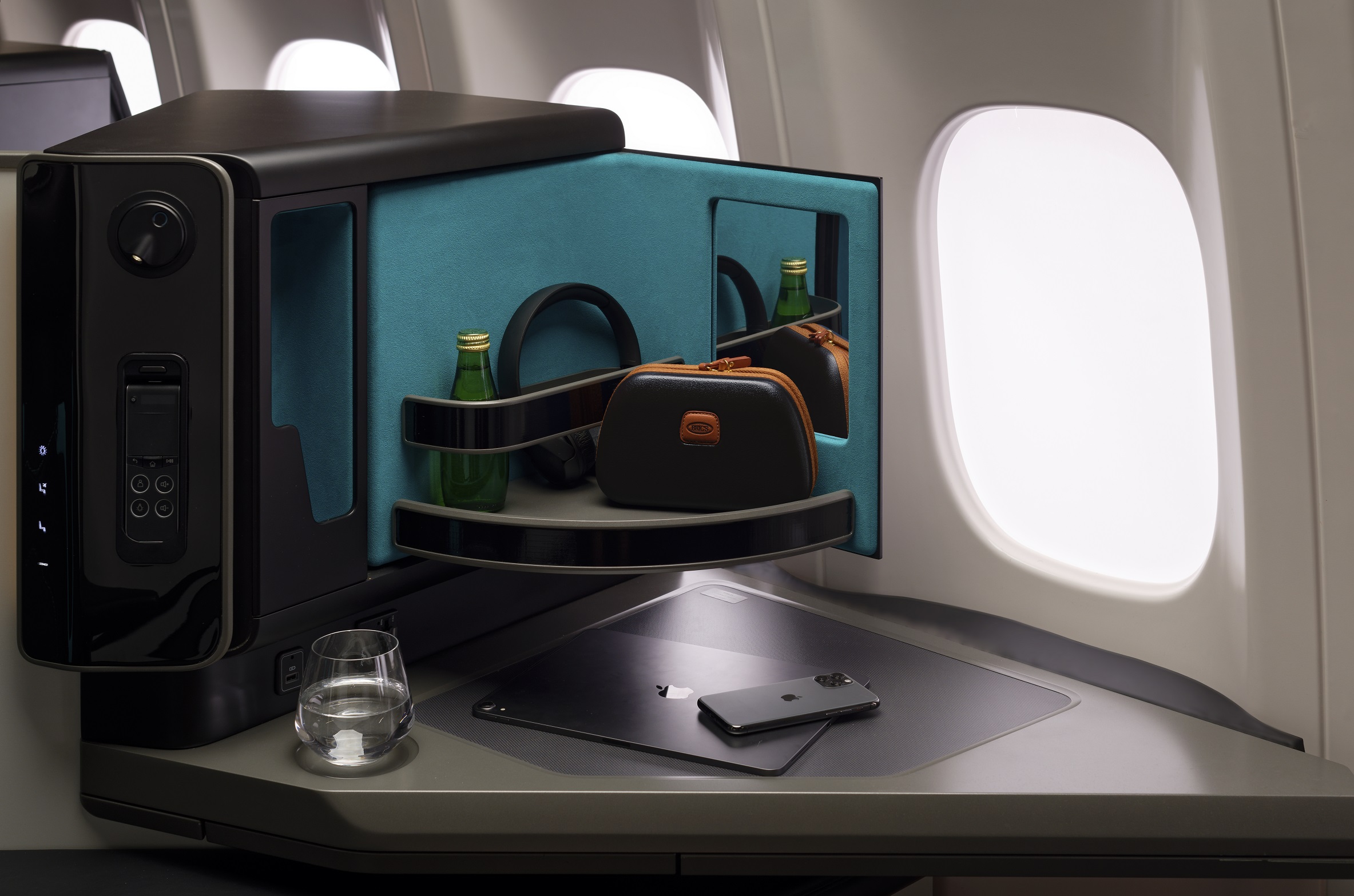 - The widest full-flat bed available on single-aisle, with ample foot space for unrivalled sleeping comfort;

- An extra-large 20" monitor screen;

- Increased privacy with a fully integrated door;

- Extra stowage capacity: a closed amenity stowage and a laptop stowage zone;

- A large and stable meal table, stowed under the cocktail table.
Other features include adjustable armrests and ambient light, while 'OPERA' boasts a simplified design, for weight and cost optimisation as well as easy installation and wiring of screens.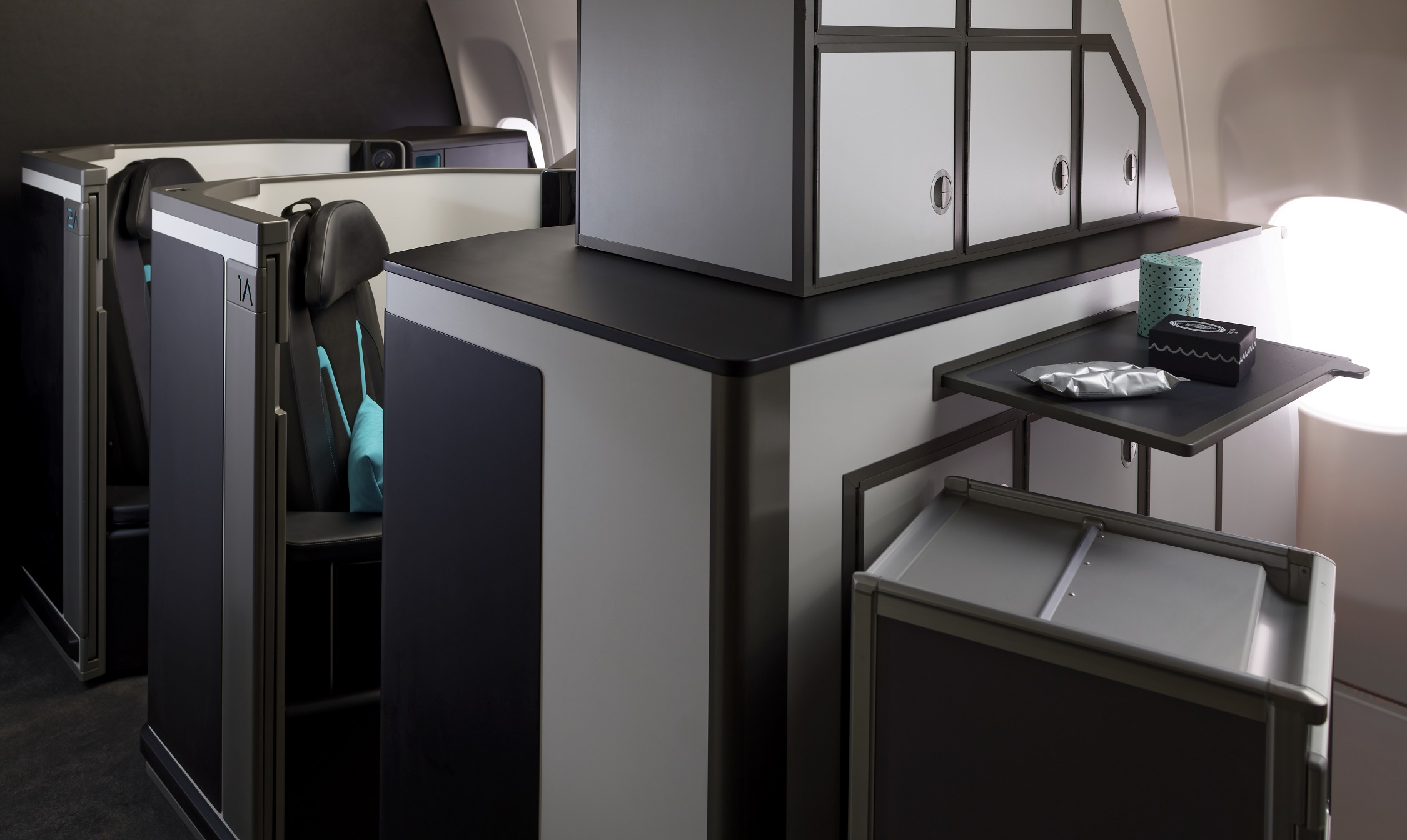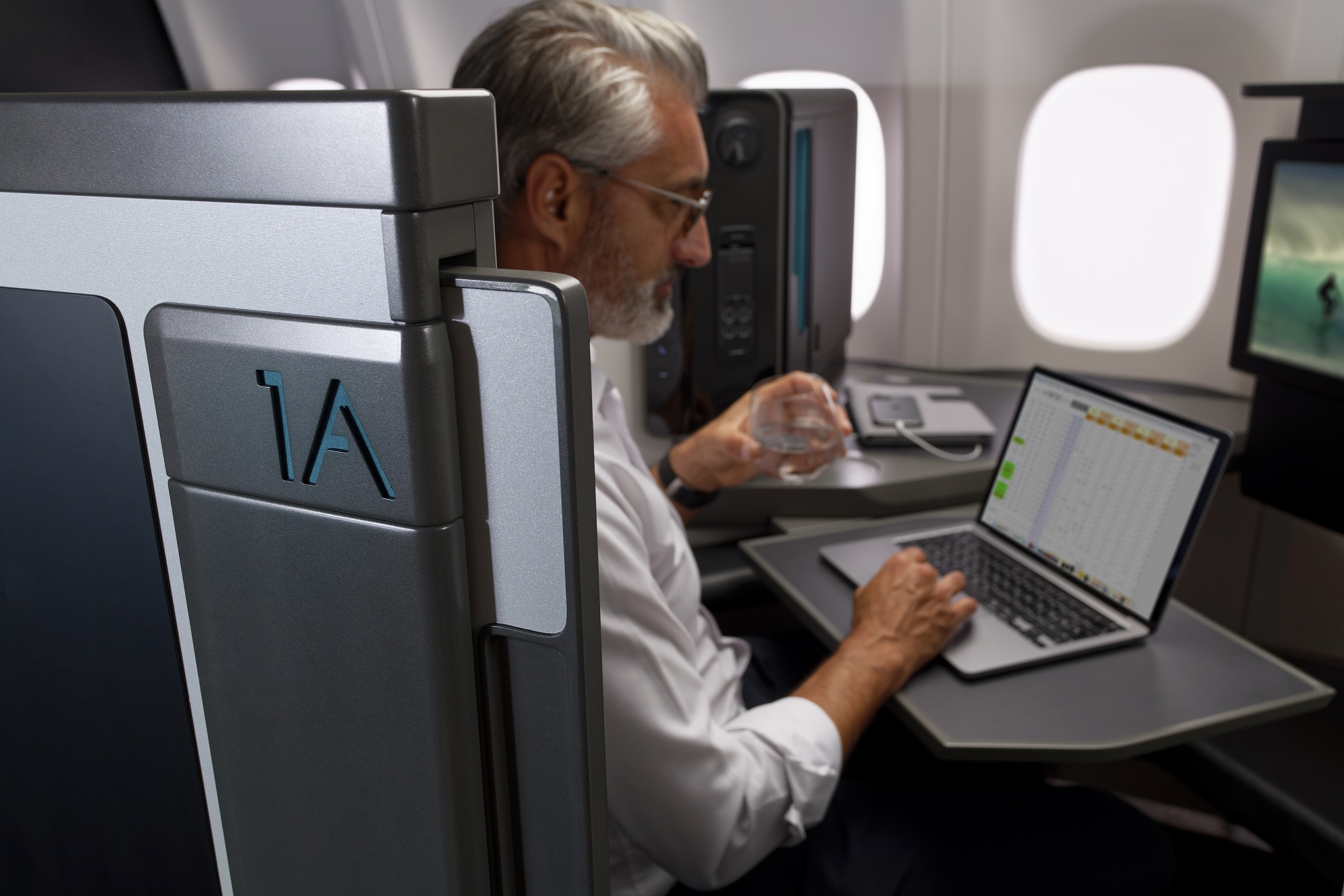 Particular attention has been given to the interior trimmings of each seat with soft and warm materials, smooth mechanism and smart ergonomics, for a tailored and interactive passenger experience.