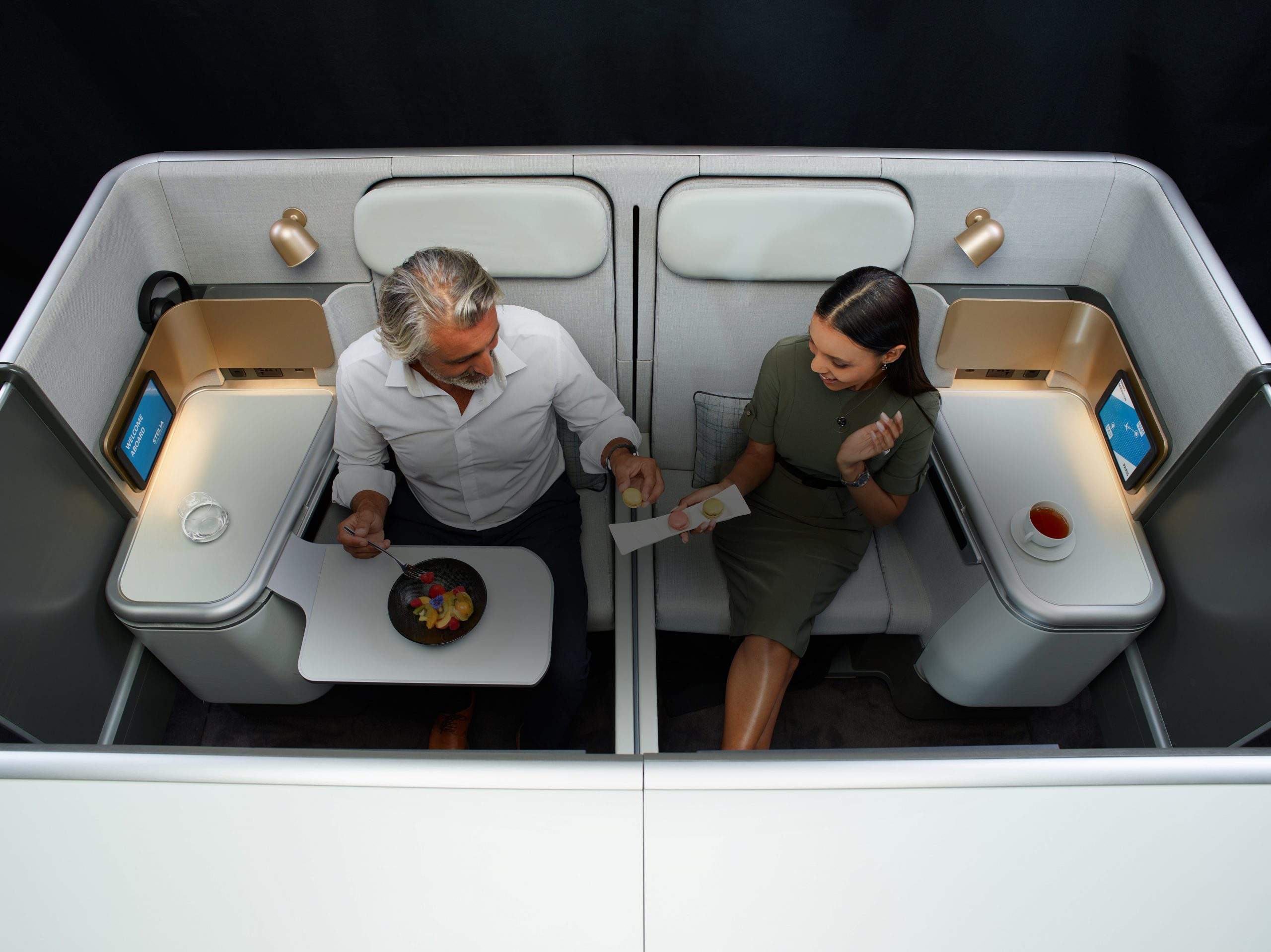 Never miss a RENDEZ-VOUS
®
Never miss a RENDEZ-VOUS®
STELIA Aerospace invites you to the most important meeting of your life with its new Premium staggered seat developed for widebody platforms. Designed to meet the expectations of the most demanding travellers, every detail of this business class seat has been thought out to meet the highest level of comfort and luxury: one of the widest seats on the market, a high level of customisation and an unrivalled privacy experience.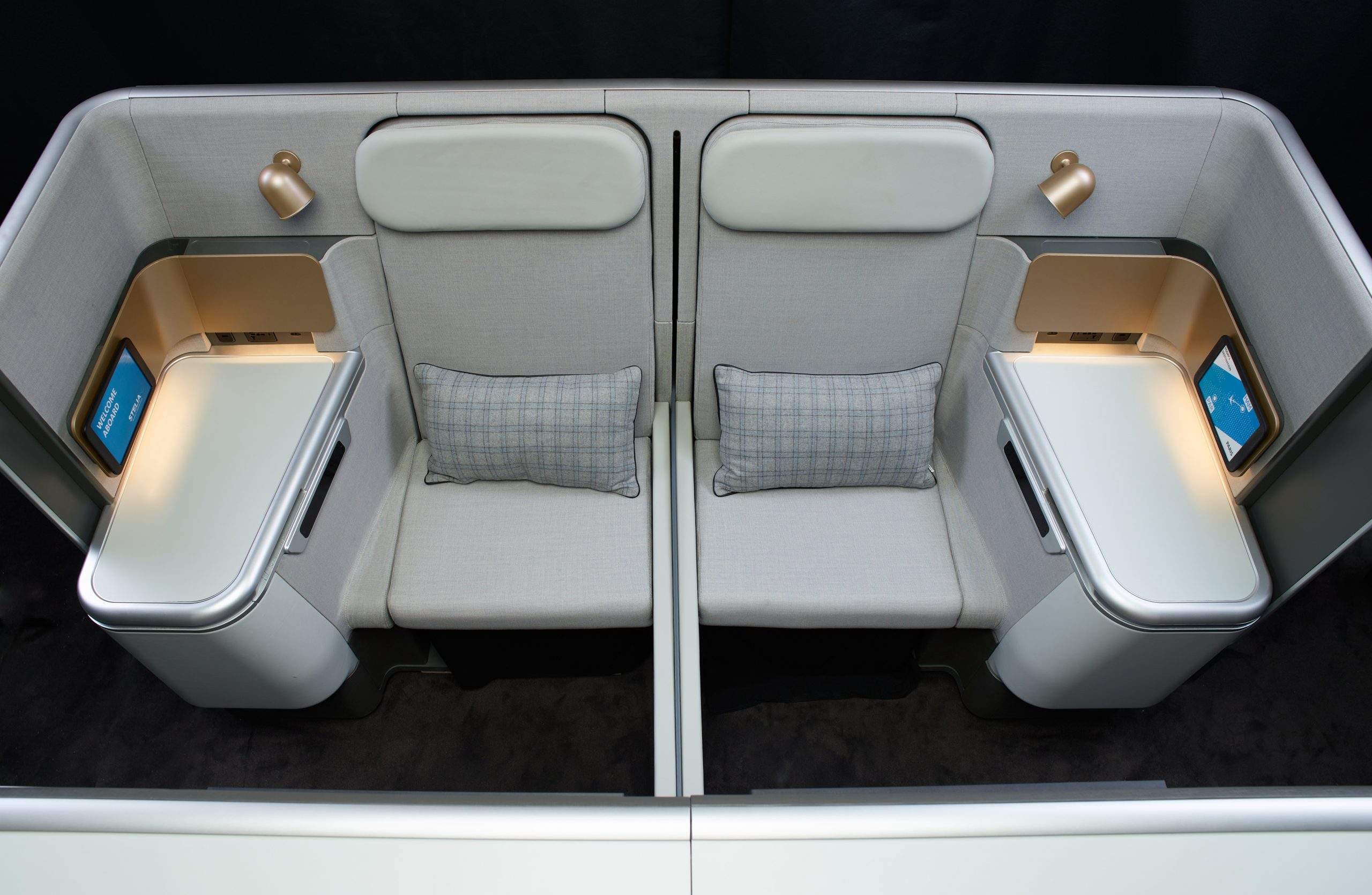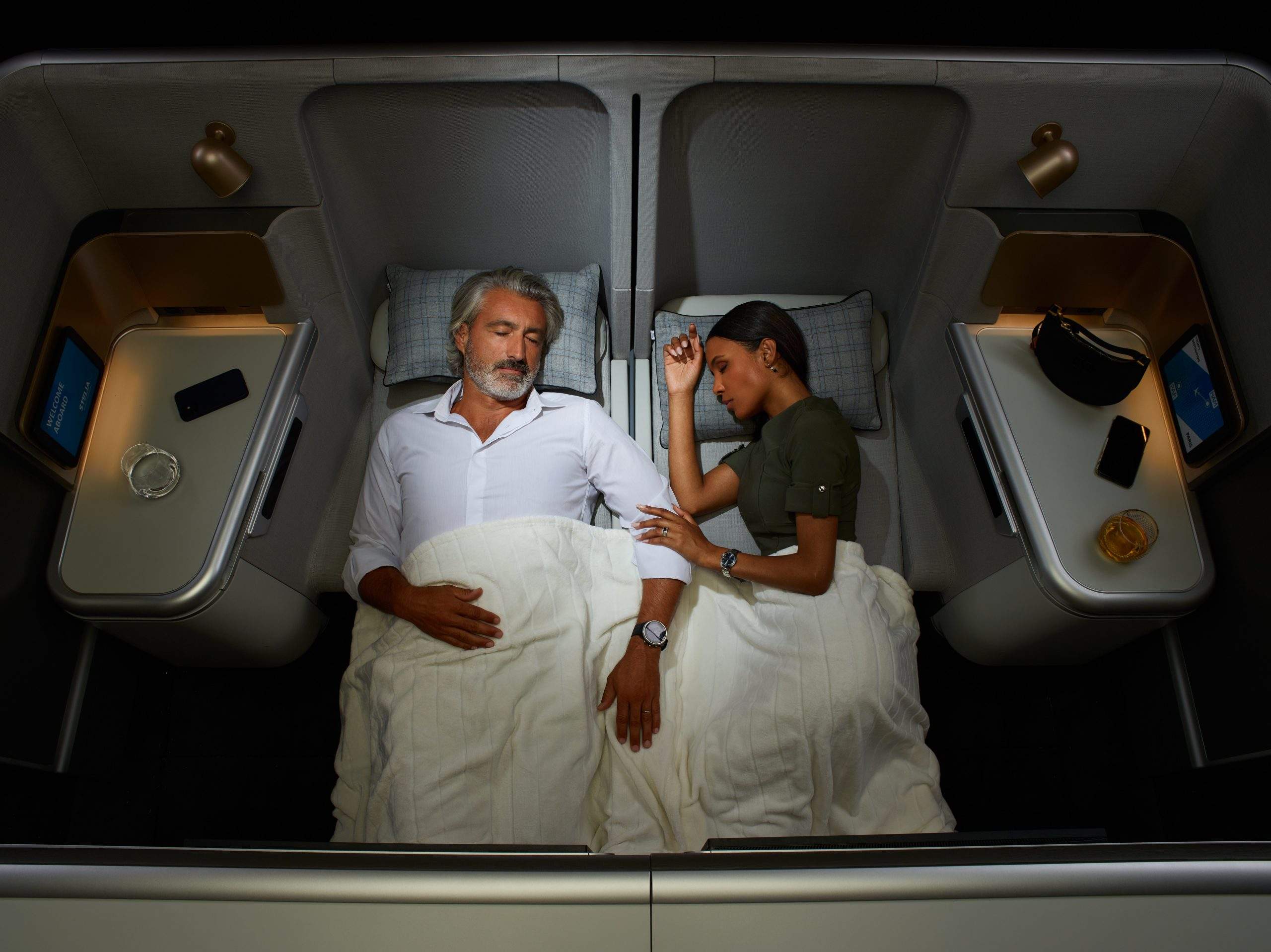 "Solo" or "Honeymoon", choose the configuration that best suits your needs. Thanks to a unique combination of materials along with the flush design position of the divider, RENDEZ-VOUS® offers many features that bring comfort to its highest level.
- A 100% direct aisle access for all passengers
- A large privacy door, turning the seat into a wide and comfortable private suite
- A spacious and comfortable full flat bed (single or double)
- A customisable console to match the airline brand
- Integration of the latest IFE technology
- A wide and stable dining table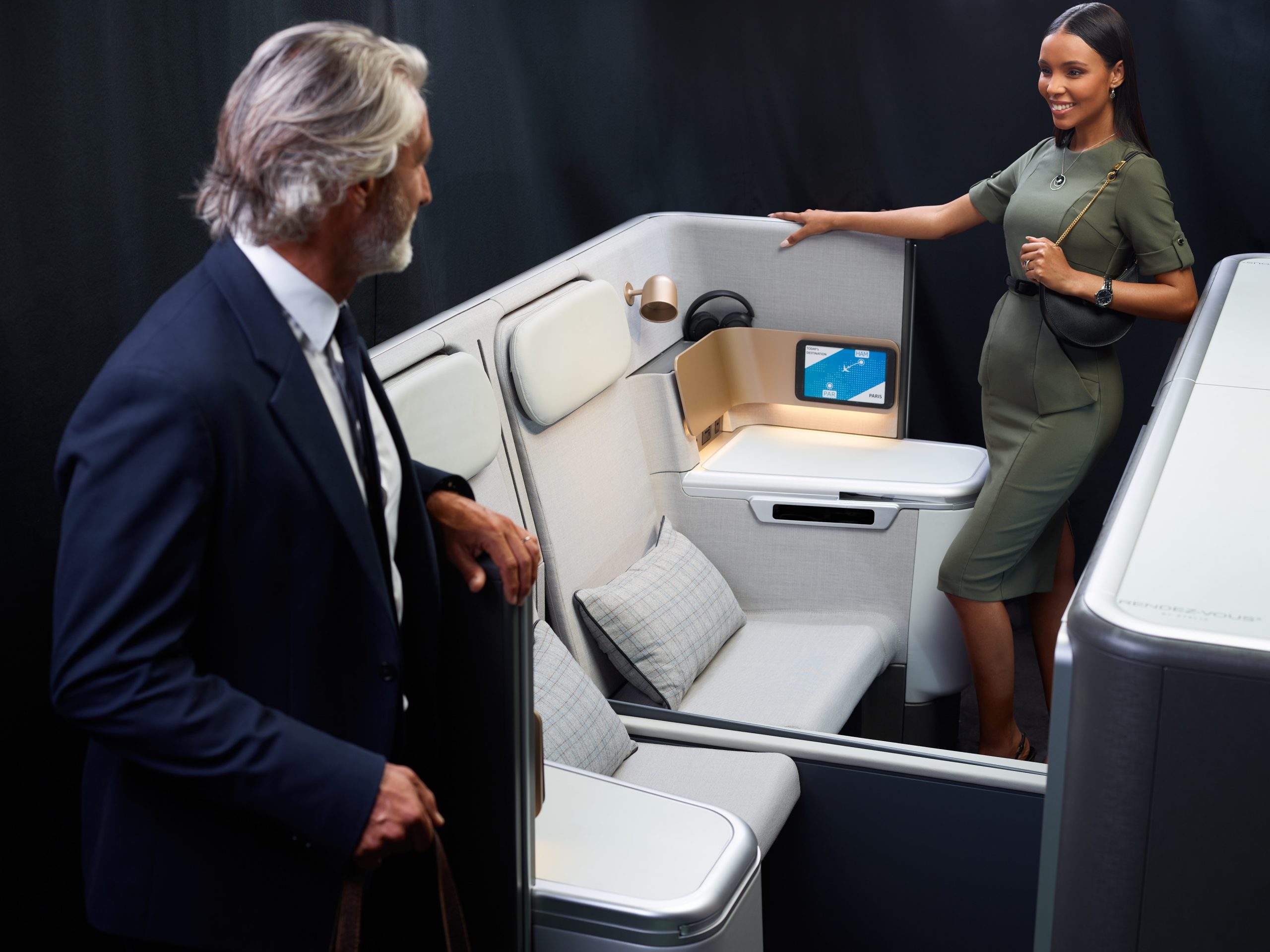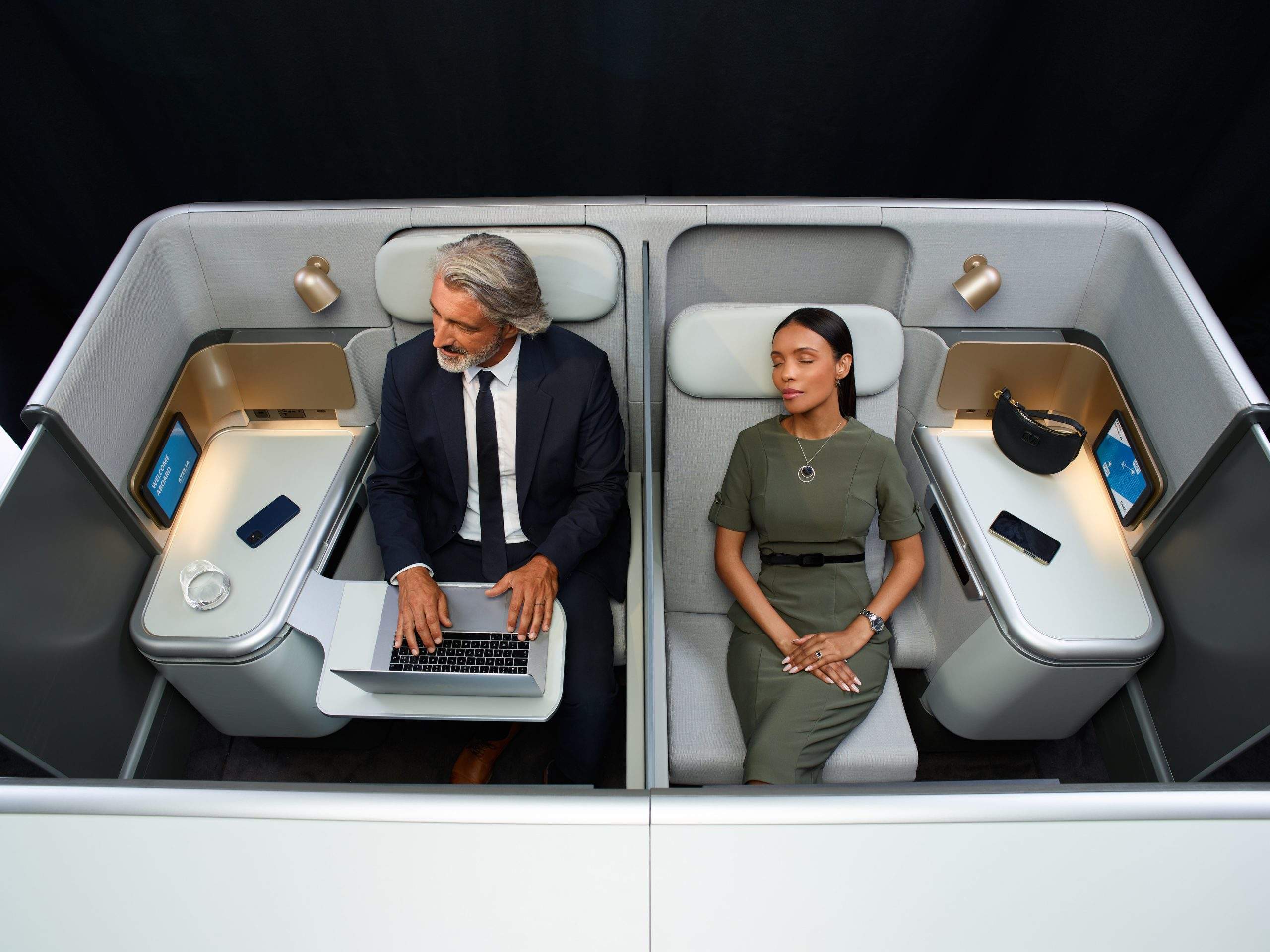 Thanks to an exclusive seat with a backrest fully integrated into a soft structure, RENDEZ-VOUS® has been designed as a large and comfortable sofa. Created by Design Investment for STELIA Aerospace, RENDEZ-VOUS® combines performance and excellence to offer passengers a unique feeling of freedom, as if they were at home, all along their flight.
RENDEZ-VOUS® by STELIA Aerospace - designed by DESIGNINVESTMENT