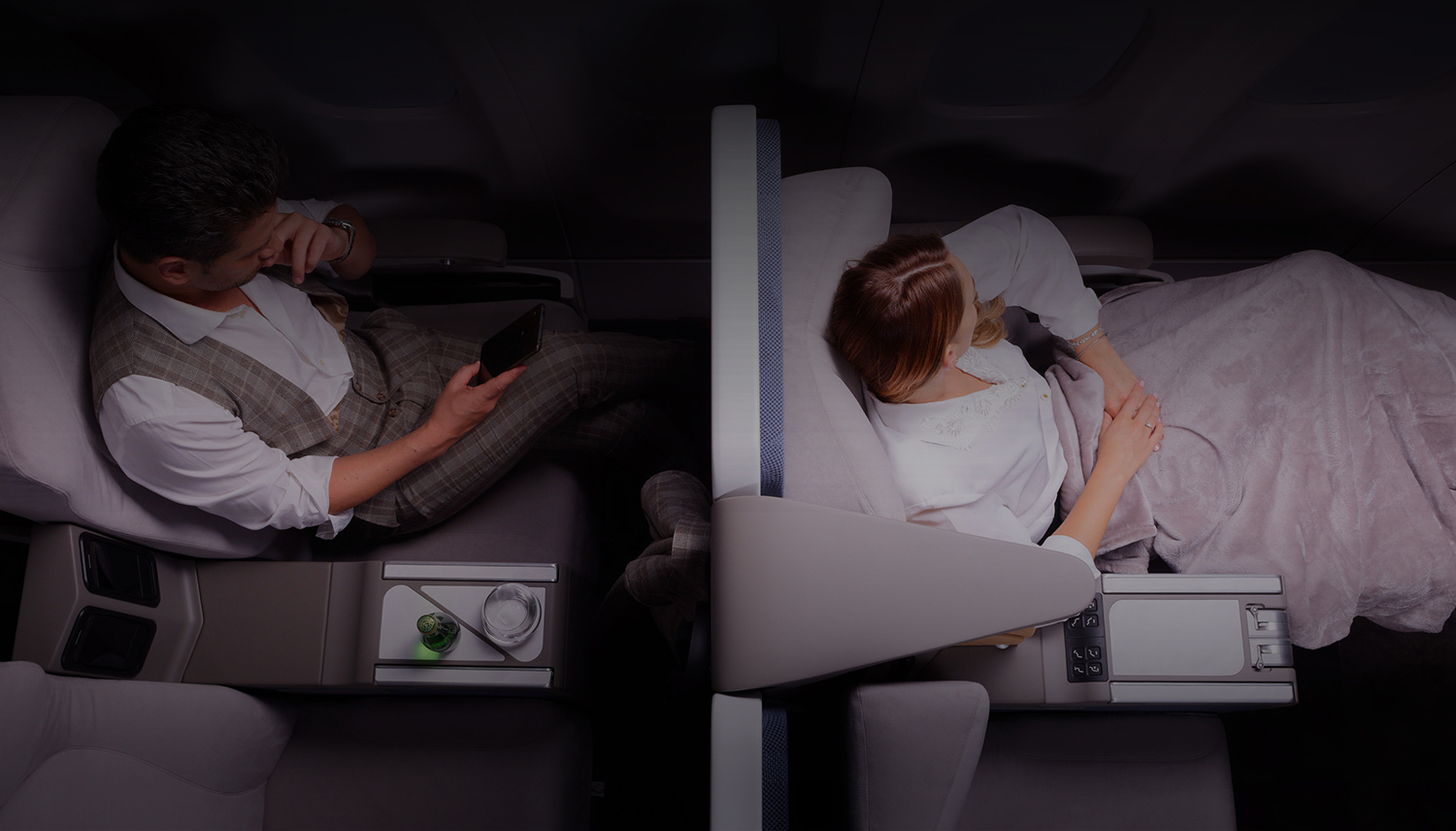 A WIDE RANGE OF INNOVATIVE BESPOKE SEATS
TAILOR-MADE SOLUTIONS
Located in Rochefort, France, the design and manufacturing offices of STELIA Aerospace create an inspired range of Premium seats.
With a production capacity of 5,000 seats per year, the Rochefort production site covers 18,000 sq. metres. More than 150 engineers design high-end and innovative passenger seats that combine luxury, comfort and innovation for passengers and operational excellence for airlines.
All our seats are personalisable with options that perfectly reflect the corporate image of each customer. From selecting key features to designing special detailing, we focus on making our seats your seats.
FRENCH LUXURY FOR AN UNRIVALLED FLIGHT EXPERIENCE
At STELIA Aerospace, customers are the single point of focus for our research and development teams, not only in terms of design, but also in terms of technology and ergonomic comfort. Our seats are:
Effective in maximising revenue potential
Ergonomic, because we understand that every passenger is different
Connected, to enhance the passenger flight experience
Luxurious, to meet the quality and brand image expectations of airlines
Inspired by the latest design and technology trends
STELIA Aerospace's range of Premium passenger seats are destined to single-aisle and wide-body aircraft, and can be found mostly on B777, B787, A320, A330, A350 and A380..
First class bespoke
Creating luxury premium seats is at the heart of STELIA Aerospace's "raison d'être". We place passengers at the heart of the experience and create artisan fabricated seats.
Awards

2019
Airbus Excellent performance for customer support 2019

2019
Crystal Cabin Award
WORLDWIDE 24/7 CUSTOMER SUPPORT & SERVICES
As part of its commitment to excellence. STELIA Aerospace offers its customers and operators 24/7 state-of-the-art worldwide support for the full life cycle of its products.
Your point of contact: customer.support@stelia-aerospace.com